Fast and Furious star Paul Walker has died in a high-speed car crash in a Porsche Carrera GT super sports car. Walker was being driven by another person at the time, who also died.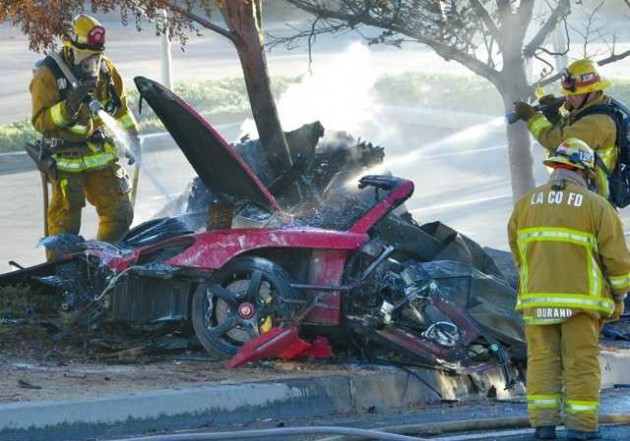 The crash occurred on Saturday afternoon in Valencia, north Los Angeles, as the pair were leaving a charity event for Reach Out Worldwide, which is run by Walker. Walker's official Facebook page confirmed the news, saying,
"It is with a truly heavy heart that we must confirm that Paul Walker passed away today in a tragic car accident while attending a charity event for his organisation Reach Out Worldwide."
Officials are still investigating the accident, however, judging by the extent of the damage, speed was obviously a factor.
According to reports, the driver lost control and slid into a light post and into a tree before the car suddenly burst into flames. The two were pronounced dead at the scene.
Walker is perhaps most famous for his leading roles in the hit action movies series Fast and Furious. The sixth instalment hit cinemas in May, while number 7 was still in the making.
The car, a Carrera GT, was up until recently the fastest and most extravagant Porsche money could buy. It features a 450kW V10 and a six-speed manual transmission. It has just been superseded by the 918 Spyder.
Fans all around the world are struck by the sad news, including co-workers. Fast and Furious co-star Ludacris said on his Twitter account,
"Your humble spirit was felt from the start. Wherever you blessed your presence you always left a mark, we were like brothers."