Subaru has released a little preview video of its all-new Subaru BRZ GT300 Super GT race car. The car will compete in the Japanese Super GT championship, previously known as the JGTC.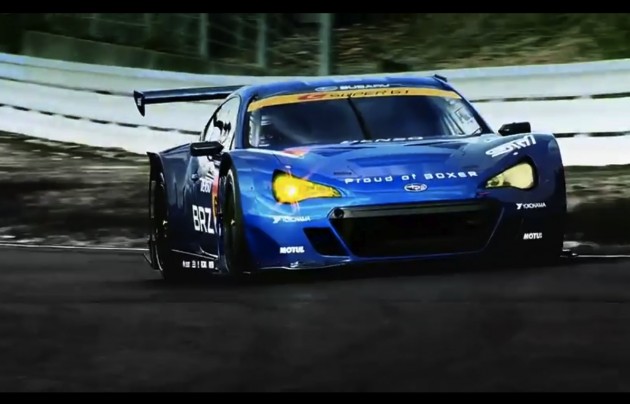 Even though the video is simply some flowery promotional footage, we do get a bit of a snippet of what the new race car sounds like. And there's a certain hint of that Subaru boxer engine about it, even in full race trim.
Like all GT300-class race cars, the engine power is capped off in the Subaru BRZ GT300 Super GT race car, to 300hp, or 224kW. Significant tuning has been undertaken on the engine, which may or may not be turbocharged in racing form.
Other features for the race car include a full wide-body aerodynamics kit incorporating vast spoilers, vents and wings throughout, as well as a completely revised chassis with roll cage system, and a racing cockpit.
The Subaru BRZ GT300 Super GT race car was first unveiled at the 2011 Tokyo Motor Show just last week, and is expected to compete in the 2012 season of the Super GT class. It will be interesting to see how it goes, and how the fans will react. Click play on the video below for the full promo.