How would you like 802kW of power and zero emissions? Well, NanoFlowcell, a small company based in Lichtenstein, has lifted the veil on its latest creation, the QUANT F.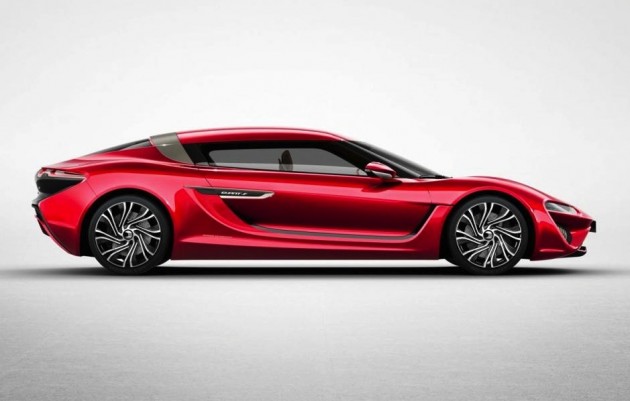 The QUANT F isn't any electric car; the claims made by NanoFlowcell are impressive to say the least. The QUANT F produces a normal output maximum of 802kW, powering all four wheels. The powertrain constantly supplies 50 amperes of current through a specially-developed buffer system, which can increase power delivery up to 2000 amperes during peak acceleration, with a peak of 735 volts.
"To our knowledge, no-one has ever before put a system delivering over 2000 amperes on the road in a passenger car. This is unique. We achieve this by combining our flow battery with the new buffer system. This system opens up vast potential for the future of electric mobility," says Nunzio La Vecchia, Chief Technical Officer at NanoFlowcell.
The QUANT F receives an upgraded transmission from the QUANT E. It's a two-speed system which can take the electric speed machine up to speeds of 300km/h. It does with four electric motors – one for each wheel. The QUANT F also has a claimed range of up to 800km.
The structure comprises of a lightweight, carbon fiber monocoque, with thin A-pillars for increased interior cabin space. The company claims the exterior of the QUANT F is yet to complete formal crash tests before production, but says the vehicle is already 100 per cent compatible with homologation requirements, whilst the interior is at 90 per cent.
Sounds interesting doesn't it? All will be officially revealed at the 2015 Geneva Motor Show, starting March 3. Stay tuned for more.