Nissan Australia has posted a video showcasing the new Nissan Altima V8 Supercar during its debut shakedown run at Calder Park Raceway in Melbourne. The car will compete in next year's V8 Supercar season.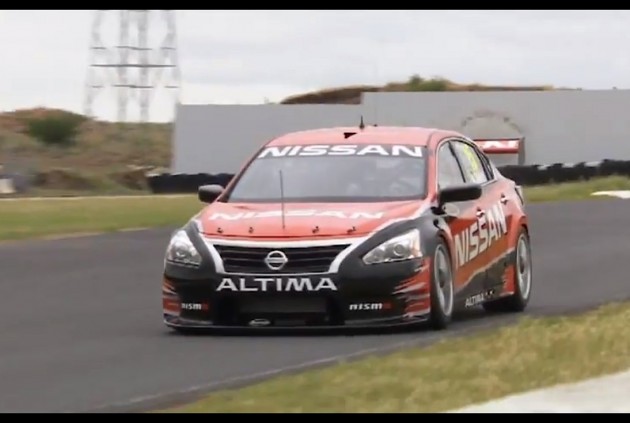 The new car was unveiled last week, giving us a full glimpse of the Altima-based racer. As previously reported, the car is powered by a Nismo-developed 5.0-litre V8 engine that produces around 450kW (600hp), in line with the sport's regulations including an engine speed limit of 7500rpm.
From the video, it seems like the engine produces a slightly different V8 soundtrack compared with the usual Holden and Ford lineup, with possibly a crisper note? This could be due to the use of double overhead camshafts as opposed to the pushrod setup used by Ford and Holden.
Either way, the four Nissans that will be on the field next year will certainly stir up the sport, bringing in a host of new fans.