In one of the more surprising unveilings at the Goodwood Festival of Speed, Noble offered up a special edition Speedster version of the M600.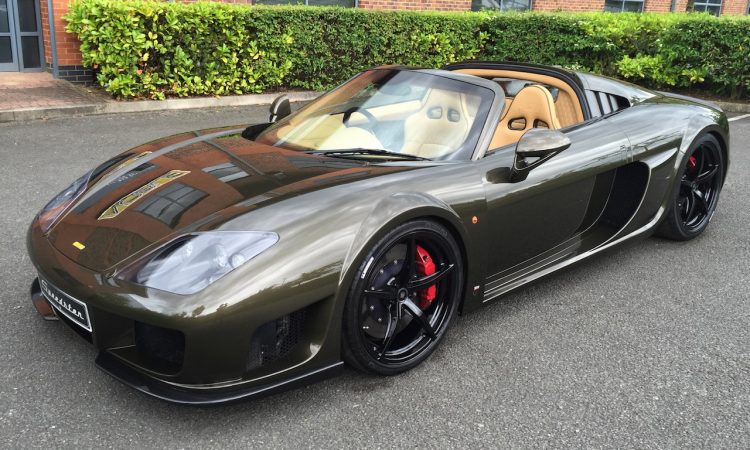 The M600 Speedster first made an appearance at the Autosport International event last year as the Speedster prototype. While few aesthetic details were changed, Noble had a fiddle with the rear end's aero package for improved cooling and downforce.
The latter is a good thing, because the M600's 4.4-litre twin-turbocharged V8 produces an insane 484kW of power and 820Nm of torque. What started out life originally as a humble Volvo XC90 engine is tweaked heavily by Yamaha, who are no strangers to making high performance engines.
The end result is a 0-100km/h sprint around the 3.0 seconds mark, and a top speed north of 321km/h (performance specs are yet to be confirmed by Noble).
Power is transferred to the rear wheels via a six-speed sequential automatic, opting for the sequential over a DCT was to maintain "a raw driver feel, and to make you feel like you are really driving it," according to Pete Boutwood, the big boss over at Noble. However, Boutwood has hinted that if a customer wants a manual Noble can tailor the vehicle to suit.
The M600 Speedster is fitted with a Targa roof that can be detached with two clips in less than 30 seconds, but the car doesn't offer a place to store the roof once detached – you have to leave it at home.
Noble says the M600 Speedster is yet to complete its crash test before its official European launch, but the company has slapped the M600 Speedster with a price tag of around AU$400,000.