Hyundai's first-ever entry into the world of electric vehicle has managed to take the crown away from BMW's i3 and snatch the EPA's official fuel economy rating's top spot for the lowest consumption.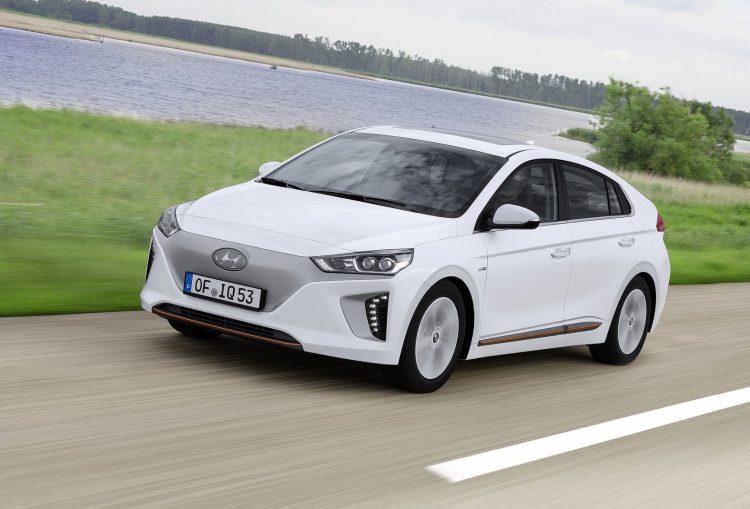 The U.S. Environmental Protection Agency (EPA) awarded Hyundai the top spot due to the IONIQ's 28kWh battery pack producing a EPA-rated maximum range of 200km. The official economy figures stand at an equivalent of 136mpg (1.72L/100km) on the combined US cycle, 150mpg (1.56L/100km) on the city cycle, and 122mpg (1.92L/100km) on the highway.
While the IONIQ isn't the overall winner in terms of range, the EPA's fuel economy figure rates Hyundai's EV more efficient than any of its competitors.
Competitors, in the form of the Chevrolet Bolt and Tesla Model 3, are set to be packaged with around double the battery capacity, and a range increase of 160km for around the same price when they do hit the market.
Hyundai has confirmed its intention to introduce four new EV models by the turn of the decade, with North American chief Dave Zuchowski adding that the brand is planning to introduce an additional IONIQ variant with a range of "over 200 miles (321km) by 2018".
The Hyundai IONIQ was introduced to the Korean market earlier this year and has recently gone on sale in Europe, with North American sales slated to kick off in the first quarter of 2017. It's being offered in three versions; hybrid, plug-in hybrid, and fully electric. Hyundai initially said the IONIQ would be available in Australia in the third quarter of this year, but has pushed that date back to a 2017 release.
Speaking with PerformanceDrive via email, Hyundai Australia PR manager Guido Schenken said the model is "still a moving target" and that the local arm is considering its options. He said for now "we are looking at a 2017 launch" in Australia.
"We are not sure yet which versions we'll get for Australia. The Hybrid is highly likely, but we're also keen to get the Plug-in Hybrid and Electric, however neither are confirmed for our market as yet. The Plug-in hybrid is especially appealing to us as it gives us the advantage of a 50km (approx.) EV range – which is enough to cover most Australians' daily commutes – while still giving longer combined range for interstate journeys. It's a great compromise between a full EV and a hybrid," Schenken said.