The new 2012 Chrysler 300 has landed in Australia. The new model wears fresh styling, comes in three different engine variants, and gains new technology, such as a new 3.6-litre Pentastar V6 with an eight-speed automatic.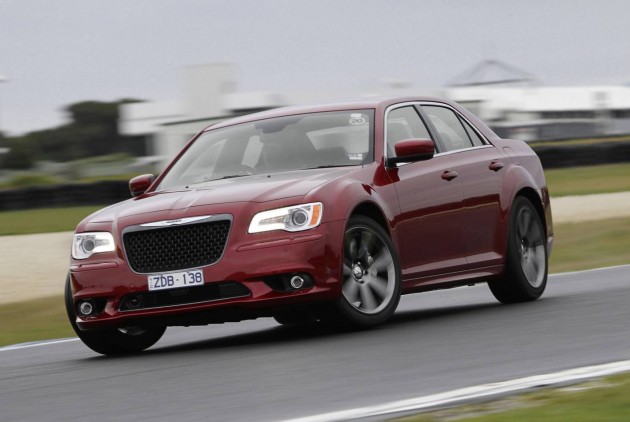 The new 300 comes in three different trim grades – 300 Limited, 300C, and 300C Luxury – and in three different engine levels. The range spans from the new entry-level petrol featuring Chrysler's Pentastar V6 with 210kW and 340Nm, to the 3.0-litre turbo-diesel V6 with 176kW and 550Nm, to the ballsy SRT8 HEMI V8 with 347kW and 631Nm.
In terms of performance, the V6 petrol is capable of completing the 0-100km/h dash in a sprightly 7.0 seconds, while the diesel is not far behind managing it in 7.6 seconds. As for the mighty SRT8, Chrysler is yet to announce an official time, however, you can expect it to be around the 5.0 seconds mark.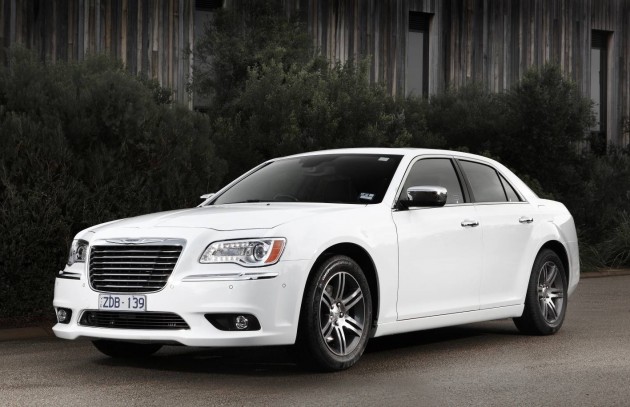 Fuel economy has been improved over the previous model, with the petrol V6 achieving 9.4L/100km (or 9.7 with the optional 20-inch alloy wheels) on the combined cycle. If it's outright fuel economy that you're after, the diesel version comes with a fuel consumption rating of just 7.1L/100km (7.2 with the 20-inch wheels). The tough SRT8 uses 13L/100km.
So what are the major changes on the new model? Apart from the sleeker styling, the 2012 model waistline and body layout has been revised incorporating a six-window design. There's new quarter windows in the back, a lowered belt line, and thinner pillars, all providing a 15 per cent increase in visibility.
The new model also gets improved aerodynamic efficiency, with new underbody coverings and wheel well liners, newly designed taillights, and more swept windshields. Chrysler says an overall improvement in co-efficient drag has been achieved with the changes, resulting in a body that's up to eight per cent more slippery through the air.
Inside, the 2012 Chrysler 300 features premium flat-weave fabrics or Napa leather, depending on the variant, new seats with improved cushioning and comfort, lots of LED ambient lighting, as well as a new Electronic Vehicle Information Center colour display for vehicle settings.
Safety-wise, the 2012 300 comes with Adaptive Cruise Control, Forward Collision Warning, Ready Alert Braking, and Rain Brake Support. It also comes with the usual stability and traction control, as well as parking sensors and a hill-start assistance program.
Pricing for the new range is as follows (excluding on-road costs):
2012 Chrysler 300 Limited V6 petrol – $43,000
2012 Chrysler 300 Limited turbo-diesel – $48,000
2012 Chrysler 300C V6 petrol – $46,500
2012 Chrysler 300C turbo-diesel – $51,500
2012 Chrysler 300C Luxury V6 petrol – $51,000
2012 Chrysler 300C Luxury turbo-diesel – $56,000
2012 Chrysler 300 SRT8 – $66,000