The mighty Pagani Huayra BC will make its Australian debut in October, during the World Time Attack Challenge event. If that's not exciting enough, the car will be piloted by drifting legend Keiichi Tsuchiya for some hot laps.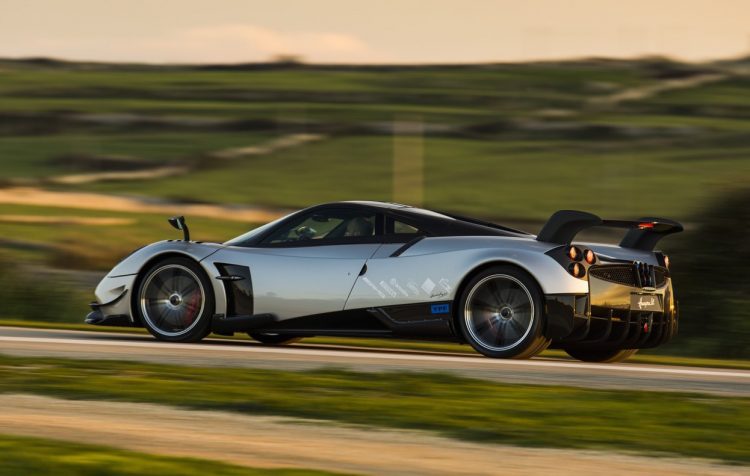 This is the first time (as far as we're aware) the Huayra BC will make its way to Australian shores. And perhaps the first time the Huayra will set foot in the country. Enthusiasts will be able to get up close to the hypercar on Friday and Saturday during the World Time Attack Challenge 2016, taking place at Sydney Motorsport Park from October 14-15.
To refresh your memory the Huayra BC is a strict limited edition (production capped at 20) based on the regular Huayra. It features a number of aero enhancements, special wheels, lighter weight components, and unique body trimmings and vents.
In the engine compartment is a tuned version of the standard 6.0-litre twin-turbo AMG V12 engine, churning out an incredible 588kW of power and 1098Nm of torque. This is sent to the rear wheels via an Xtrac single-clutch automated manual transmission.
To see this machine in the metal will be a spectacular experience, let alone witnessing it being pushed around the circuit in the hands of Japanese racing legend and 'Drift King' Keiichi Tsuchiya. Pagani PR boss for Asia Pacific, Dino Dalle Carbonare, said:
"The Huayra BC is much more than just a beautiful, expensive car. It's been designed with a race track in mind, and we want to showcase the car in it's natural habitat – on a race track."
As a bonus, WTAC is giving show-goers a chance to win a hot lap experience with Tsuchiya in the Pagani. WTAC says, "to be in the running all you need to do is purchase your WTAC ticket before September 4″. More info can be found on the WTAC website here.