A screen-used Lamborghini Countach from the highly acclaimed "Wolf of Wall Street" is headed to auction in a few weeks, which is expected to fetch a price close to USD $2 million.
The Countach in question is one of two 25th Anniversary specials from 1989 used in the production of Martin Scorsese's film, one of which ended up in pristine condition, with this Countach ingloriously crashing on film.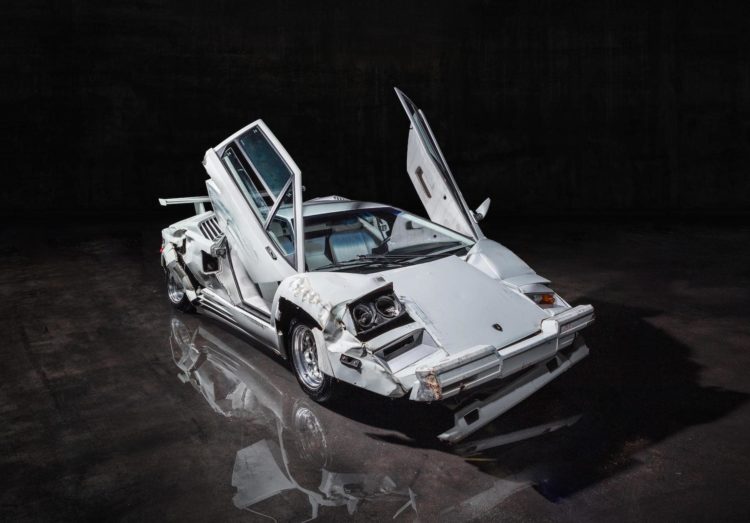 In total, 658 examples of the Countach 26th Anniversary Edition were produced.
It features coachwork by Bertone, with a restyling package designed by none other than Horacio Pagani – a man famed for his unrestrained approach to hypercar aesthetics.
That restyling package added a new set of air intakes, a redesigned rear bumper and engine cover for the 4.0-litre V12 powerhouse, and a revised front splitter design.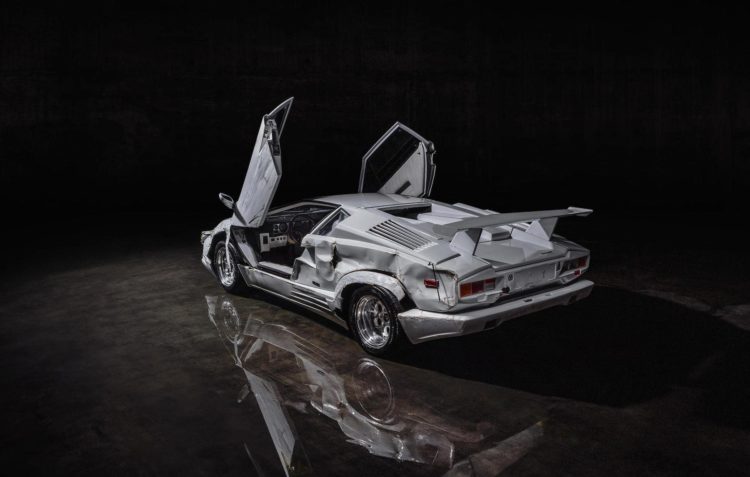 The car in question was used for a total of three-minutes and 11 seconds of the film, including Leo's drugged-up qualude scene where he struggles to exit the car and stunt scenes where it rammed into other vehicles in a country club.
The listing says that the Countach "emerged from these stunts with minimal damage," so to make things look more realistic, Scorsese ordered "an additional car and flatbed truck to inflict additional damage."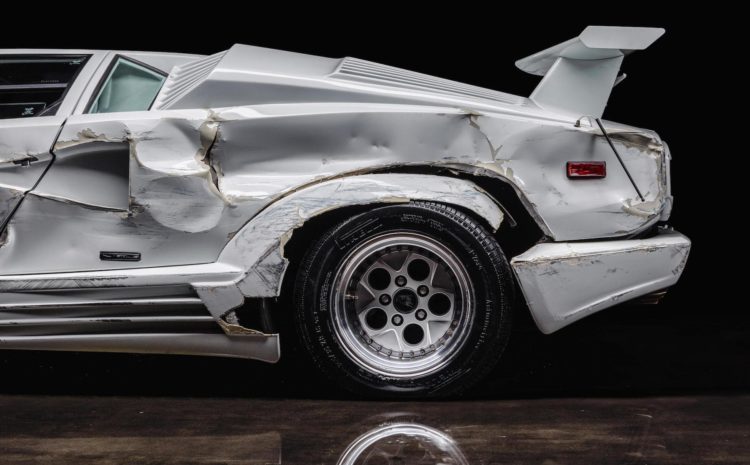 All that damage has been perfectly 'preserved' for a wealthy Lamborghini enthusiast, film-buff (or a mix of both) to slam down as much as $2 million for.
Bonham's listing says that the hero car will be packaged with a Jordan Belfort costume, a director's chair and clapboard signed by Martin Scorsese, Leonardo DiCaprio and Margo Robbie, as well as two hoodies and two DVDs.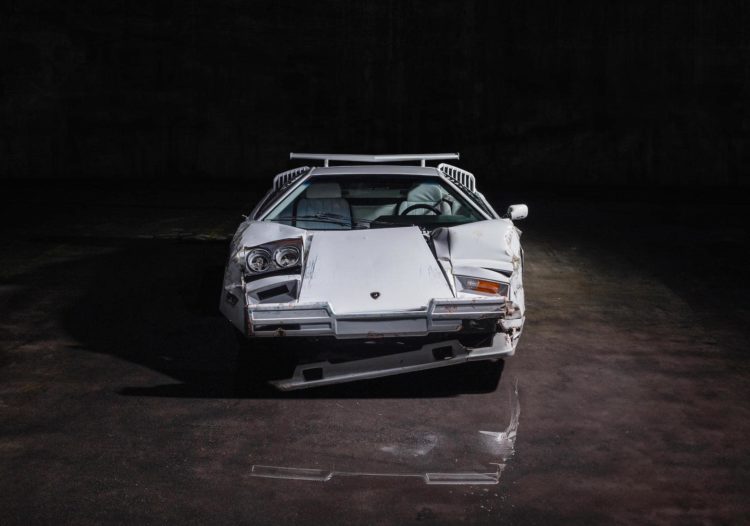 The screen-used Lamborghini Countach is set to go under the auction hammer at the Yas Marina Circuit in Abu Dhabi later this month, with estimates indicating prices of between USD $1.5 to $2 million.