Following the unveiling of the all-new Toyota HiLux in May, the local arm has now revealed the comprehensive genuine accessories options that will become available in Australia.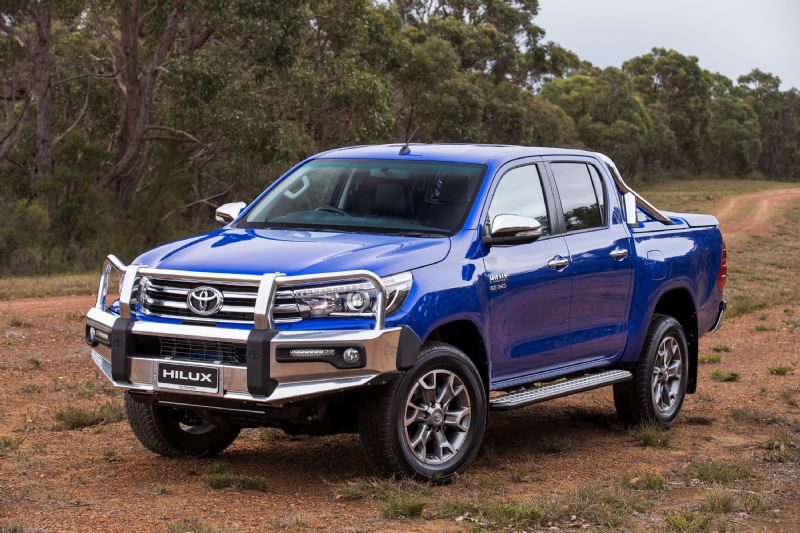 Toyota says the accessories were developed as part of a five-year program, resulting in more than 60 accessories being devised for the new HiLux. Options range from comfort-, industrial- and construction-focused items, as well as safety enhancements.
Perhaps the most interesting of the safety features is a special bullbar which has been developed to work with the on-board airbag system. The bull bar allows the ute to maintain its five-star ANCAP rating.
There's also a unique snorkel system which has been designed to optimise airflow on the HiLux body, two types of tool boxes, bed slide rollers, LED work lamps, a mining flag, wheel chocks, a number of tray accessories, and special reflective stripes.
A heavy-duty tow bar will also be on offer supporting the vehicle's 3.5-tonne towing capacity, as well as a load distribution hitch/winch system. These parts will make it ideal for all types of work and play towing requirements.
All parts have been developed to fully integrate with the HiLux chassis and exterior design, and don't interfere with the vehicle's crash crumple zones or airbag deployment.
The development and designs of the accessories were engineered in Australia and will be exported overseas as well as being offered locally. Toyota says the parts are the result of an extensive market research program which gathered feedback from customers. Toyota Australia's executive director sales and marketing Tony Cramb said,
"Toyota Genuine accessories for HiLux have been exhaustively tested for strength and durability using a combination of finite element analysis and extensive real-world testing. They comply with stringent global quality standards – and they also look great because the design has been integrated perfectly with the new vehicle."
The new Toyota HiLux will go on sale in Australia in October. Prices and model range details are yet to be announced. Head over to our initial 2016 HiLux reveal report for more info on the new model.