After weeks, months and even years of anticipation, deliveries of the new Ford GT have officially begun. Production has commenced at Ford's Ontario facility, with the first examples headed for customers just in time for Christmas.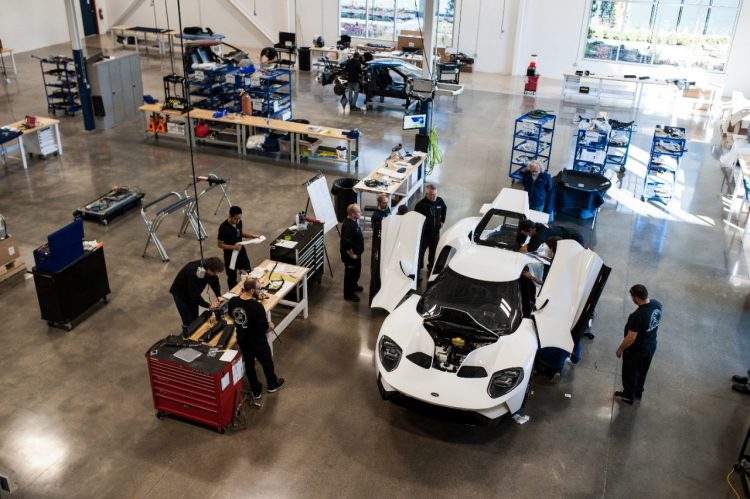 The first of the 2017 Ford GTs to leave leave the Multimatic assembly facility in Markham, Canada, was finished with a black exterior, complimented by orange racing stripes. The Ford GT is one of the most sought-after vehicles of 2016, having received 6500 initial applications of interest for a production run of just 500 per year. This forced Ford to extend the GT's production run by an additional two years.
Raj Nair, Ford's executive vice president, drove the first GT off the production line floor earlier this week. In a statement, he said:
"When we kicked off 2016, we had two primary objectives for our Ford GT supercar – to excel at Le Mans, and to start deliveries before year-end. We've achieved both. For everyone involved in designing and developing this car, including all of our employees and suppliers, this is a moment to celebrate."
The Ford GT was first shown to the world at the North American International Auto Show in January, last year. It is powered by a 3.5-litre twin-turbocharged EcoBoost V6 engine, producing north of 450kW.
Unfortunately for interested Australian buyers, Ford's initial opening for expressions of interest was open to left-hand drive markets only, including the USA, Canada, most of Europe, as well as China, Macau, Saudi Arabia and the United Arab Emirates. There are no plans to produce the supercar in right-hand drive at this stage.