An image which appears to be of a 2014 BMW M4 Coupe concept of some kind has been published online. It's possible the car could be set for an unveiling at next month's Frankfurt Motor Show.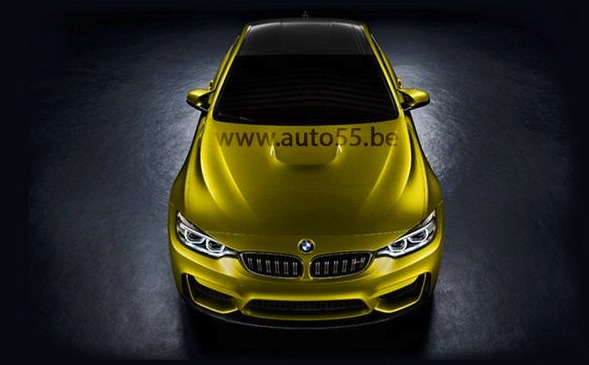 First picked up by Auto55, the image is believed to be an official one which was leaked online. This would suggest BMW M could be planning to reveal the hot M version any time now, or at least a concept version.
If the image is real, welcome to the first glimpse of the face of the next-gen BMW M3/M4.
There's certainly all of the telltale signs of an M3 (or M4 in this case), with the curved side mirrors with twin contact points, a carbon fibre roof, and a racy bonnet bulge.
By the looks of it, the car, or the concept, will also come with a carbon fibre lower front lip spoiler. Sitting above the spoiler are three intakes, which fall in line with the modern M vehicle design philosophy.
Weight is set to be cut by 100kg for the M4 over the 4 Series, leaving a better power-to-weight ratio. With a 3.0-litre twin-turbo inline six engine up front, producing around 335kW and 550Nm, the M4 could sprint from 0-100km/h in around 4.2 seconds.
Again, if the image is truly official, more details are expected to be revealed soon. We'll keep you updated.