Opel Australia has announced the high performance Opel Astra GTC OPC (Opel Performance Centre) will be heading to Australia. It will make its local debut at the 2012 Australian International Motor Show next week.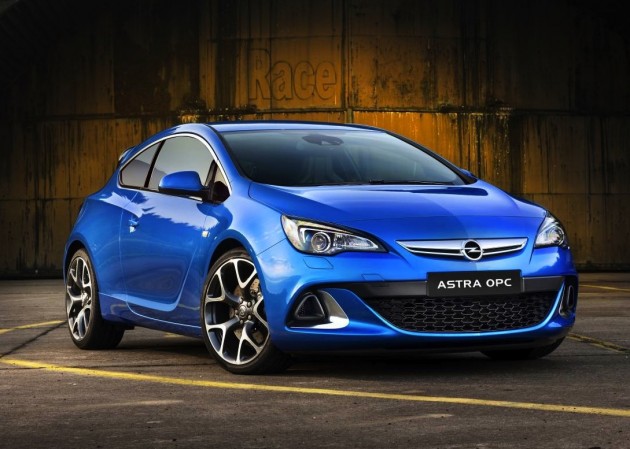 Opel Performance Centre is similar to what HSV is to Holden. The division tunes and tweaks Opel cars to increase performance and to enhance styling inside and out.
For the new Opel Astra GTC (review here) – the sporty three-door coupe/hatch version of the new Astra – OPC has managed to boost engine performance from the standard 132kW/230Nm output, to a very impressive 206kW/400Nm rating. The package allows the GTC OPC to accelerate from 0-100km/h in just 6.0 seconds.
Other revisions include a set of cross-drilled and ventilated front disc brakes measuring 355mm x 32mm, clamped by Bembo four-piston calipers, as well as an adaptive sports suspension setup with Opel's FlexRide button control, and a limited-slip differential for the front axle. The same HiPerStrut front suspension layout as seen on the normal GTC resides.
On the outside, the OP gets a distinguishing yet neat bodykit, including a rear spoiler, side skirts, and bespoke front and rear bumper bars. It also comes with twin trapezoidal exhaust pipes and a set of unique alloy wheels. A new flat-bottom steering wheel and sporty bucket seats sit inside.
Opel says the new model will join the Australian lineup during the start of 2013. Bill Mott, Opel Australia managing director, recently spoke about the performance variant, saying,
"Australia has a long history of, and passion, for performance vehicles. Since launch we've continually been asked if and when OPC is coming and we are very excited to confirm that the Astra OPC will be in Sydney next week and will be available in our showrooms next year.

"From early 2013 Australians will be able to experience what we think is the ultimate driver's car. The Astra OPC offers drivers unparalleled driving dynamics combined with sleek sporty coupe-like styling. It is a car that driving enthusiasts can comfortably commute in during the week and on weekends, enjoy on the track."
Prices are yet to be announced. The normal Astra GTC is available now from $28,990 for the 1.4 turbo (103kW), and $34,990 for the GTC Sport 1.6 turbo (132kW).