A racing version of the Porsche Cayman GT4 will be unveiled at the Los Angeles Motor Show next month, Porsche has confirmed. It will be called the Cayman GT4 Clubsport.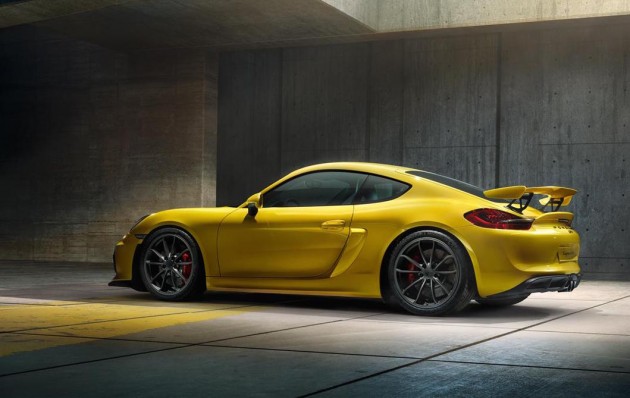 Designed for circuits and motorsport events, the Porsche Cayman GT4 Clubsport will be a "near-standard' racing version of the already seriously focused GT4 road car (pictured).
In the engine compartment will sit the same 3.8-litre flat-six engine producing 283kW. It's matched exclusively to a dual-clutch automatic transmission, feeding power into a mechanical locking differential at the back.
The front suspension setup, comprising of lightweight struts, is taken from the 911 GT3 Cup car, while all four corners feature a set of 380mm steel brake discs to ensure repetitive stopping performance.
Despite coming equipped with an ex-works welded-in roll cage system, the GT4 Clubsport weighs just 1300kg. This is helped by a fully stripped out interior which leaves only a racing bucket seat and six-point harness.
Porsche says homologation is planned for various racing events, such as the Pirelli World Challenge, Continental Tire Sports Car Challenge, and the Pirelli GT3 Cup Trophy in the USA.
More details, including photos, will be revealed at the big event in Los Angeles on November 18. Interested punters will be able to order their very own example from the same date.