Top Gear Australia fans will be sad to hear that just three episodes into the latest season, Channel Nine has decided to axe the program indefinitely due to falling ratings. Ratings in the past have reached as high as 1.5 million viewers, but have since dropped off to around 400,000 during the latest season.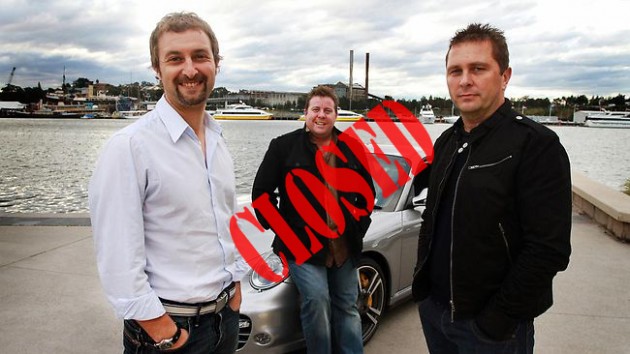 There has been a bit of criticism about Top Gear Australia since it debuted in 2008. But now after just three episodes into the latest season, Top Gear Australia has been axed.
The fourth and final episode commissioned by Channel Nine will now be aired some time at the end of this year. Show presenter Steve Pizzati recently tweeted,
"It's true – as of next week, TGA will be on at the special time of not at all. Sorry to the open-minded people that gave it a go and enjoyed! We're told the last three episodes will make an appearance in the summer. Or try Blockbuster Video in the BetaMax section."
This is the second time that Top Gear Australia has been axed just short of the last episode. Last year, the last episode of the season was axed due to ratings issues as well.
A spokeswoman could not confirm if Top Gear Australia would make an appearance next year, or if we'll even see an all-new season at all. We'll have to wait and see.
What do you think about it all though? How did you feel about the show?