Many new cars are coming out these days with turbocharged engines as they are known to be more efficient than naturally aspirated types. The storming Audi RS 4 is set to be the next to jump onto the trend.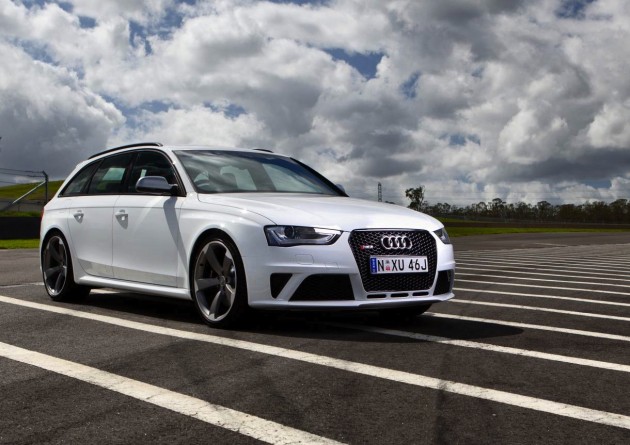 According to a Car and Driver report, the next-gen Audi RS 4 sports sedan/wagon will drop its naturally aspirated high-revving V8 character and instead turn to a more subtle and more efficient twin-turbo V6 setup.
Fans of the RS 4 nameplate will be quick to point out this won't be unknown territory for the performance A4. Originally, the RS 4 used a turbocharged engine starting with the awesome B5-series launched in 1999 with its 280kW 2.7-litre twin-turbo V6.
The next model will apparently come with a 3.0-litre six-cylinder capable of producing more power than the upcoming BMW M3 – its main rival – which offers 317kW and 550Nm.
Interestingly, Audi's RS division could use the 3.0-litre supercharged V6 found in the current S4. It's believed RS will swap to a turbo layout though to help it produce more serious figures while remaining relatively efficient.
It is only early days yet with the new model not expected to appear until at least 2016.