In the race for more ratios, GM is installing a new nine-speed automatic in the top line Chevy Malibu Premier – a car based on the same E2XX platform as the next Opel Insignia (and possible Holden Commodore).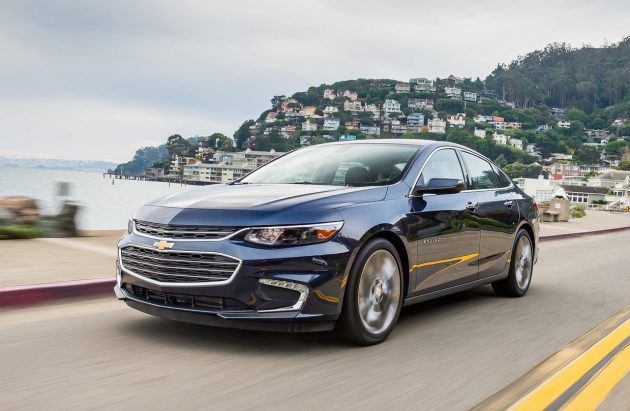 The transmission is the result of a collaboration with Ford. The two co-developed a nine-speed automatic for transverse applications and a 10-speeder for rear-wheel drive cars. The latter is first being rolled out by the blue camp in the 2017 F-150 Raptor, and then debuting in the Chevrolet Camaro ZL1 for GM.
It's believed Chevrolet will be the first to debut the nine-speed, with details emerging in dealer spec sheets. Reports say the nine-speeder will allow the Malibu's final drive ratio to drop to 2.89, compared to 3.08:1 with the outgoing Aisin eight-speed unit. This will mean better fuel economy, particularly out on the open road. Base-spec Malibus are set to continue with three fewer ratios.
There is a distinct possibility we may see this gearbox used in the next Commodore – or its replacement – which will be needed to maximise the torque from the expected four-cylinder engine options.
The biggest clue to the next Commodore will come when the new Opel Insignia is shown, but that may not happen until next year. Spy shots have circulated, showing prototypes in many continents, featuring sheet metal inspired by the Monza concept. It is unknown how much commonality the Commodore will have with the Insignia at this stage.