Fiat is apparently working on a powerful new turbo-diesel V8 engine which could be used as an optional power unit for the new Maserati Ghibli. This kind of engine would certainly go down well up against the German rivals, most of which are available with a powerful diesel.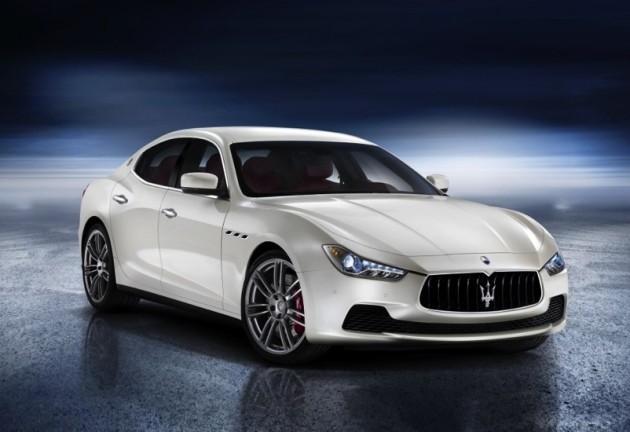 According to a recent Car and Driver report in the US, Fiat has already begun working on the unit. It understood it will be a 4.0-litre V8 using direct injection and MultiJet technology – MultiJet is a system capable of issuing multiple diesel injections per combustion sequence for a smoother and more efficient operation.
In terms of output, the report says we could see as much as 268kW being pumped out from the engine and a strong 622Nm. This would provide some decent competition against the offerings from Audi, BMW, and Mercedes-Benz. An average fuel economy of 7.8L/100km has also been mentioned.
So, what vehicles is the engine destined for? The upcoming new Maserati Ghibli is set to be the first in line. The new 5 Series rival will be available with a 3.0-litre turbo-diesel V6 from its launch later this year, derived from a Chrysler unit, producing 202kW and 600Nm. The diesel V8 is expected to become an option later down the track for the Ghibli, and even later, an option for various other vehicles under the Fiat umbrella.It is only early days yet though. An official announcement is still yet to confirm if such an engine will make production. We'll keep you updated.