There's no denying the highly fashionable trend of anything retro. And to embrace this, Nissan has created two very unique concepts inspired by perhaps two of the most legendary Datsun cars; the Datsun 240K/Skyline and Datsun 1600/510. The cars have just made their public debut at the 2013 Tokyo Motor Show.
Called the Nissan IDx Freeflow and IDx Nismo, both are presented in a very futuristic and sharp-looking body design. Even so, you can see the genes and the resemblance to the classic icons shining through in various details.
The Freeflow – the 1600 – is all about daily living lifestyle. It's envisaged as featuring a 1.2-litre or 1.5-litre engine matched up to a CVT auto transmission. It's understood the concept would use a version of the platform underpinning the Infiniti Q50 mid-sizer, which means it would be rear-wheel drive.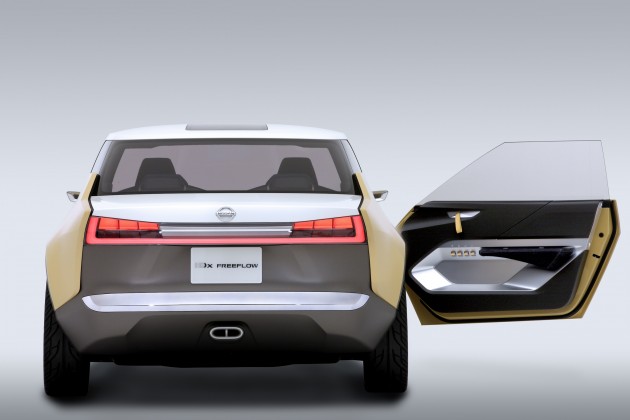 For the performance and Skyline enthusiasts the Nismo concept shows off a clear sporty edge, with racing numbers down the sides, a black bonnet, and aggressive styling. The front end is obviously inspired by the original Datsun 240K as is the C-pillar design.
It's seen as using a 1.6-litre turbocharged four-cylinder matched up to a more sporty CVT with manual settings. It also features front and rear spoilers and a set of dark 19-inch alloy wheels.
While the likelihood of these awesome creations hitting the market any time soon is rather low, Nissan is thought to be working on a sports coupe to rival the popular Toyota 86 and Subaru BRZ. There's a chance some inspiration could be taken from these beauties.