Mercedes-Benz will be putting on another one of its somewhat famous races at the 2013 Australian F1 GP between race cars and a road car. The cars will be piloted by Casey Stoner, David Coulthard and Mick Doohan.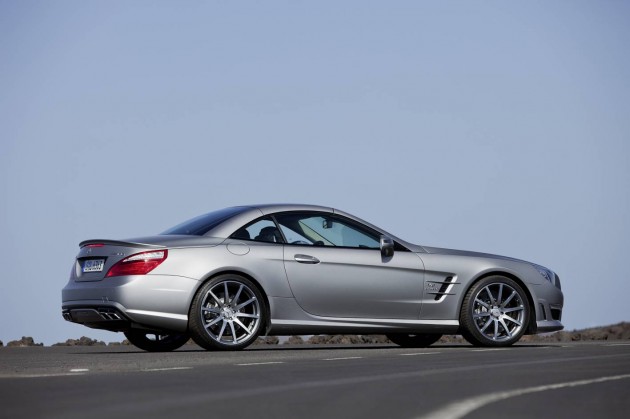 This year the race will showcase the difference between a Mercedes-Benz SL 63 AMG road car driven by Mick Doohan, which comes with a 5.5-litre twin-turbo V8 producing 395kW and a whopping 800Nm, a Red Bull V8 Supercar driven by Casey Stoner, and David Coulthard in a Red Bull Racing F1 car.
Of course, handicaps will be put in place so the three will be neck and neck over the finish line, however, it will be a speculator display of three different levels of sheer power and speed. Mick Doohan recently said,
"DC has won the Australian Grand Prix twice at Albert Park and is the obvious favorite in his Red Bull F1 car but I'm sure Casey and I can take it to him next month – we will have to wait and see."
We can't help but wonder why Mercedes-Benz didn't opt to use the SL 65 AMG for the race. It comes with a stonking 6.0-litre twin-turbo V12 with 463kW and 1000Nm. It will be very interesting nonetheless.
The 'Ultimate Speed Comparison' will be conducted various times over the entire race weekend. Times will be as follows:
Thursday 14 March: 3.40pm – 4.00pm and 5.20pm – 5.35pm
Friday 15 March: 3.00pm – 3.15pm
Saturday 16 March: 12.20pm – 12.35pm
Sunday 17 March: 2.40pm – 2.55pm