US drift ace Vaughn Gittin Jr. and his collection of sponsors have put together a cool drift video consisting of a battle between the Monster Energy Ford Drift Mustang and a scale remote control version.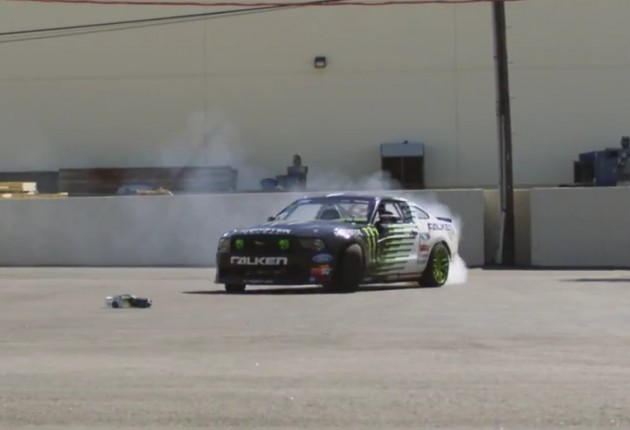 The video was created as a promotional Facebook competition, whereby Monster Energy and the string of other major sponsors of the Mustang drift car are giving away five Limited Edition Vaughn Gittin Jr. Remote Control drift cars.
Only 5000 were ever produced in total, representing Gittin's 2011 Formula Drift Mustang. The special edition versions have been signed by Gittin Jr. though, making them a little bit more special.
With the promotion details are out of the way, enjoy the video below. It may be a good marketing exercise, but it's also some cool drift footage. Take a look. Oh, and head over to the Facebook competition page to enter.