Mazda has confirmed it will soon be introducing a sporty turbo version of the humble Mazda6, confirming the plans in the lead up to the new model's debut at the LA auto show.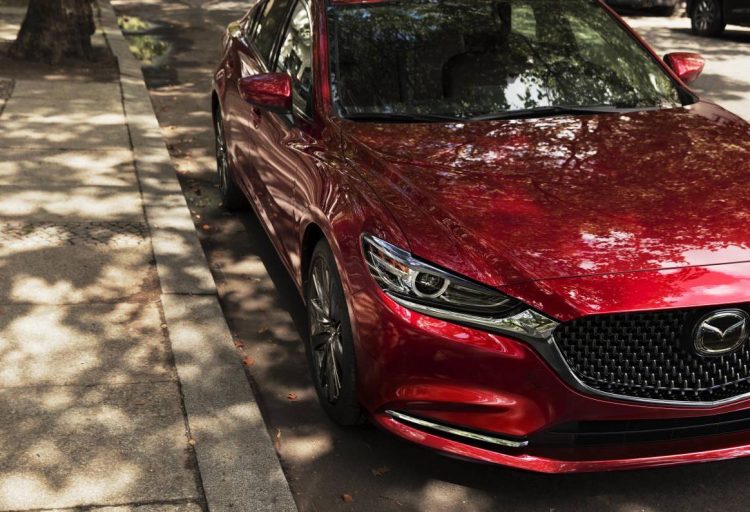 The company confirms it will be introducing its 2.5-litre turbo 'SkyActiv-G' four-cylinder for the medium-size car. This engine debuted in the latest CX-9 large SUV, where it produces 170kW and 420Nm. Mazda has not specifically confirmed these outputs for the Mazda6 but we doubt there will be any changes.
According to the manufacturer, the engine produces "torque on par with a 4-litre V8", which should equate to decent performance for the Mazda6. However, Mazda has been lagging behind in respect to power for the segment, with the Hyundai Sonata and Kia Optima offering up to 180kW, the Subaru Liberty offering up to 191kW, and the Ford Mondeo offering up to 177kW.
Aside from the new turbo engine, the 2018 Mazda6 will be "thoroughly re-engineered", according to Mazda. For the body design it will showcase a "Mature Elegance" philosophy, with improved quality feel for the interior and exterior. A new Japanese Sen Wood trimming option is also being introduced.
Some technology enhancements are in store for the update, including cylinder-deactivation tech for the regular 138kW 2.5-litre engine, and a wider range of i-ActiveSense safety features standard across the board. The adaptive cruise control system has been revised to be capable of bringing the car to a complete stop and take off again when the car in front moves, and there's a new 360-degree parking camera option.
Following the car's debut at 10:30am (PST) on November 29 at the Los Angeles auto show, the new model is set to go on sale in Australia during the first half of 2018.