The ambitious and potentially revolutionary Nikola One electric truck will be unveiled in working-prototype form on December 2 of this year.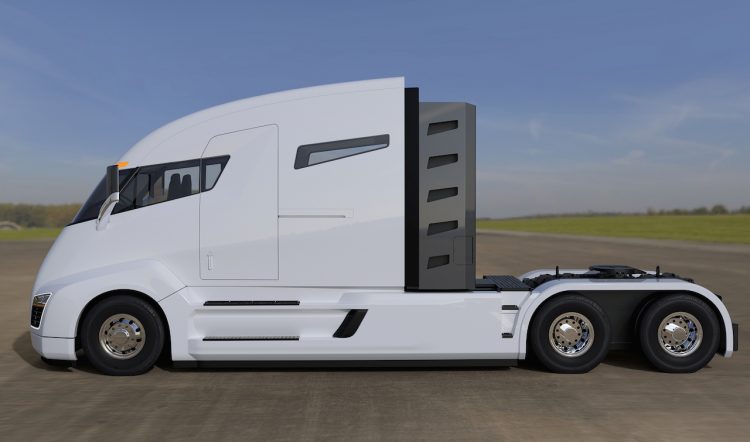 In the past few months, some key announcements about the future of the semi-truck show it is about to undergo more development in the next few years than in its entire, relatively stagnant history.
Utah-based start-up 'Nikola' – cheekily named after Nikola Tesla – showed renderings of the Nikola One battery electric and microturbine range-extended truck in May. Apparently the company has over 7000 reservations, with a total value of US$2.3 billion (about AU$3b).
Since then, Tesla has announced its second 'Master Plan', entailing a shakeup of the freight industry including electric semi trucks. This prompted a quick response from Daimler, with the Mercedes-Benz Urban e-Truck.
Company CEO Trevor Milton says the One's combination of electric power and range-extender make it the 'holy grail of the trucking industry'. Milton said:
"While other companies have recently announced battery-powered semi-trucks, those trucks are restricted to a range of only a couple hundred miles and four to eight hours of charging between stops. We are not aware of any zero-emission truck in the world that can haul 80,000 pounds [36,287 kg] more than 1000 miles [1609km] and do it without stopping. The Nikola One requires only 15 minutes of downtime before heading out for the next 1000 miles."
The One is powered by six electric motors, one for each wheel, with a total output of 1492kW (2000hp) and 5017Nm, allowing the 0-96km/h time to be cut in half compared to a regular diesel semi. The company plans to lease the trucks between US$4-5k a month, including CNG for the micoturbine.