Mercedes-Benz's next-generation SL roadster will reportedly be a radical departure from the current model, which has traditionally been derived from the S-Class or E-Class of the day.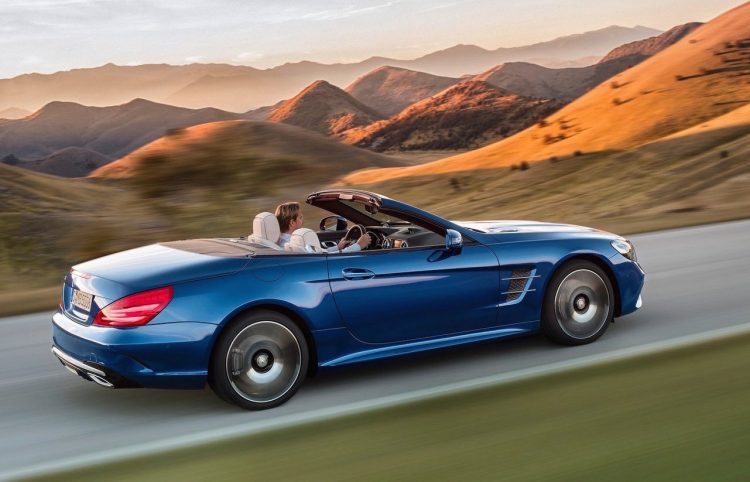 Instead of being based on the big sedans, the next SL is set to borrow the Mercedes-AMG GT's underpinnings for a far lighter and more focused sports car feel. One benefit of this is a transaxle gearbox mounted at the rear of the vehicle for superior weight distribution.
The next-gen SL, due around 2019 according to Autocar, should also get Air Body Control and a variation of the GT's aluminium double wishbone suspension.
In terms of shape, the A-pillar is set to be a bit further forward than the 911 rival on which it's set to be based, freeing up more interior space and luggage room.
Other weight-saving measures are said to include a carbon fibre torque tube and a more aluminium-intensive structure. Most noteworthy of all is the reversion back to a fabric soft-top roof for the first time since the steel-folding roof was introduced on the R230 of 2001.
A coupe could potentially be offered, but powertrains are said to include Mercedes's new 300kW M256 inline six including its 48V electrical system and integrated generator, as well as the new 350kW 4.0-litre twin-turbo 'M176' – this state of tune will debut with the facelifted S-Class next year.
Beyond that, it is unclear if the AMG range toppers will continue to offer V12 power or just utilise a higher output version of the 4.0-litre twin-turbo V8. At the very least, it appears the next-gen version will get closer to the Sport Lightweight philosophy the namebadge once stood for.