The next Jaguar F-Type, rumoured to be called the J-Type, is set to come in as a proper supercar according to a report, switching to a mid-engine layout with a focus on higher speeds and wow factor.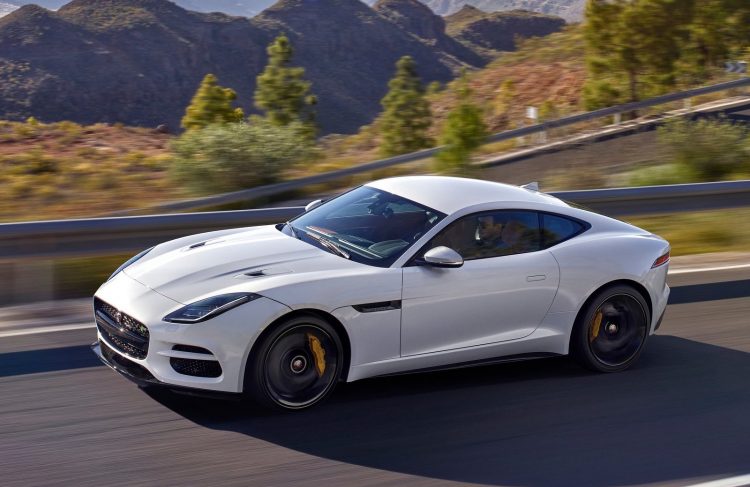 According to a recent Auto Express report from the UK, Jaguar is currently developing the next-gen F-Type. It's understood Jaguar wants to take a bite in the serious end of the market and take on the likes of the McLaren Sports Series models and the Honda NSX, in the entry-level supercar market.
Rumours of a J-Type have been around for a while now, but it was thought to come in as a high-end supercar separate to the F-Type. However, Jaguar is now reportedly looking to jump up a rung with the F-Type and go for the super sports market segment instead. At the moment the F-Type is regarded as a high-end sports car, rivalling the likes of the Porsche 911.
Power is set to come from a new hybrid system, potentially incorporating two electric motors for four-wheel drive, with a mid-mounted V6 behind the cabin. There's also a chance Jaguar will launch a fully electric version down the track, building on from the soon-to-launch (in Australia) I-PACE fully electric crossover.
Unlike the F-Type, the next model is set to take on a much sleeker design profile thanks to the mid-engine configuration. Expect a longer rear end from the roof, encompassing the engine, with a lower nose and more angular A-pillar. Due to the big shift in layout and profile, it's believed Jaguar will jump to a new name.
A J-Type trademark was found earlier this year, submitted by Jaguar. This leads many to believe the new model could adopt such a name. Either way, the car isn't likely to launch until around 2022.