The current, four-gen Honda CR-V has been around now in virtually the same guise since 2011, and it looks like it will hang around for another couple of years. What follows for the fifth-gen model should interest a lot of family-oriented SUV buyers.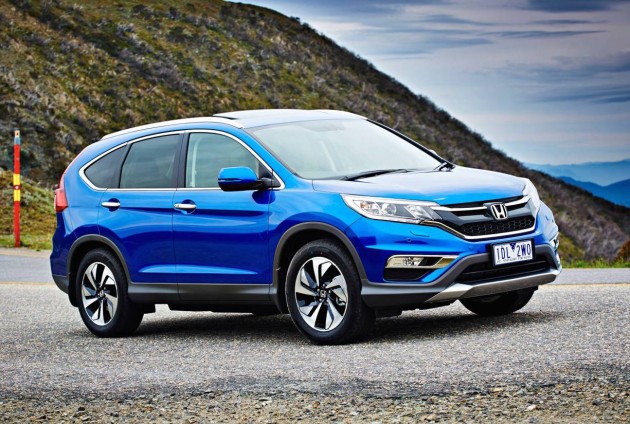 It's understood Honda is preparing the next-gen CR-V for a market release in 2017. It's set to grown externally, opening up more interior space and even catering for seven passengers. At the moment, Honda doesn't offer a seven-seat SUV in Australia even though a lot of its market competitors offer seven-seat products, some of which are in the same segment as the CR-V.
The interior is also said to move up a few notches in terms of quality and premium feel, borrowing a similar design layout to the quite futuristic HR-V. In the HR-V, the CR-V's smaller brother, Honda introduced a unique split-level dash fascia with a fully digital touch-control climate console.
All on-board entertainment and major functions for the next CR-V are set to be included into a new touch-screen system, similar to the HR-V. The system is expected to offer comprehensive connectivity, and support for Android Auto and Apple CarPlay to keep up with market demands.
It's understood Honda is looking to further separate the increasingly popular HR-V, which has only just been launched in European markets, and the CR-V. In Australia, the local arm has sold 5191 examples of the HR-V so far this year (through June), and 4337 examples of the CR-V.
As for the powertrain options for the 2017 CR-V, it is too early to know for sure but Honda may introduce a new line of turbo-petrol engines. Even though 'VTEC turbo' is probably seen as an oxymoron for some fans, Honda is slowly jumping onto the turbo bandwagon in the aim to improve economy and to lower overall showroom emissions.
More details on the new model are expected to trickle out over the next 12 months, with a possible concept unveiling later next year.