Bentley executives have hinted the Mulsanne could receive an all-electric powertrain to ensure its survival in the 21st century.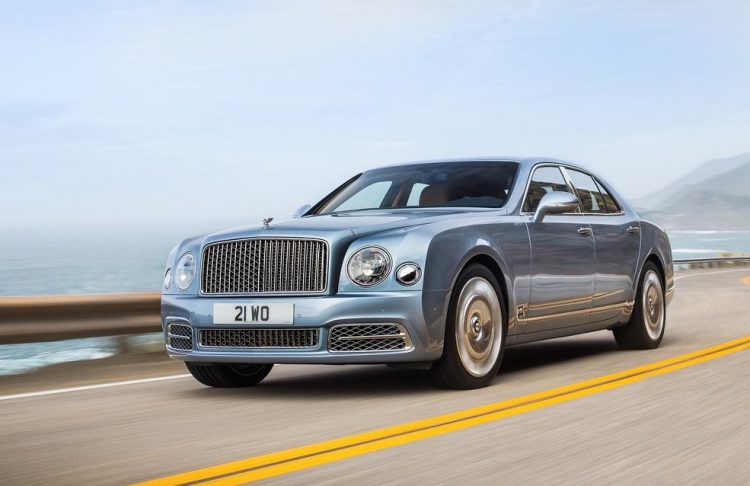 Currently fitted with no less than a 6.75L twin-turbocharged V8, the luxurious limousine could be packing batteries sometime soon to meet increasingly tough emissions regulations on manufacturers. Speaking with Autocar, Bentley Mulsanne product and marketing manager Hans Holzgartner said Bentley is currently working on the feasibility of an all-electric powertrain.
"At the moment, the indication is that full electric will be the only way that you'll get into some of the cities in China. I wouldn't say we're discounting [hybrid engines] completely, but it looks like if you don't have a full electric drive, even some of the hybrid drives just won't get into some cities in China."
Bentley doesn't seem too apprehensive of a customer backlash. A large portion of the English marque's business is done in China, where Holzgartner says the powertrain makes more sense.
"For most customers, particularly those going into big cities in China where you're doing a lot of sitting in traffic, an electric powertrain will suit it just fine," Holzgartner said.
Since Europe is adopting a much more stringent set of emissions regulations, Germany in particular has shone out as pioneer in this aspect, aiming for no less than 40 per cent reduction by 2020, and 90 per cent by 2050.
When questioned if an all-electric powertrain would suit its luxurious, typical V8- or V12-powered vehicles, Holzgartner said;
"Absolutely. I think electric is much better suited to bigger, heavier, smother saloon cars than sports cars. With a Mulsanne-sized car, it's all about torque anyway.  The delivery characteristics of electric drive — loads of bottom-end torque, almost silent delivery, very smooth — they all fit."
While it is a possibly exciting new project for Bentley, Holzgartner conceded the team at Bentley is now faced with a mammoth-sized project. He added:
"Our challenge is to make something that's as interesting to drive as a current Bentley, because while a Mulsanne will be driven in almost silent mode even with a petrol engine, if you've got a Mulsanne Speed you'll want to let rip every so often. That's going to be the challenge: creating something that can be fun as well."