Renault has unveiled the facelifted 2017 Clio, complete with a redesigned look, new engines and more technology inside.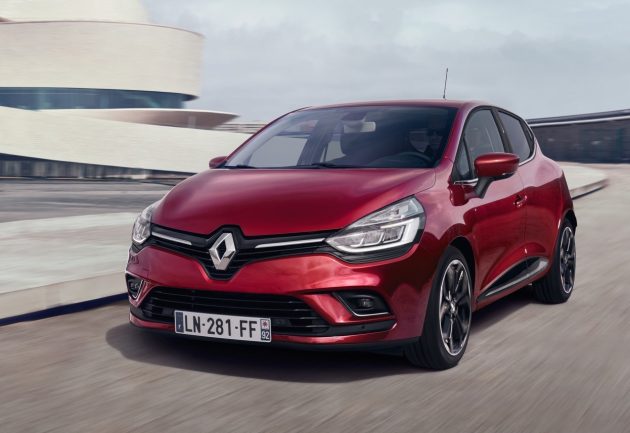 Joining the existing engine range, Renault is introducing a new 1.5dCi 110 diesel and ATCe 120 petrol, which will be available with a six-speed manual transmission. This gives Renault one of the most extensive engine and transmission lineups in the segment. The number of combinations available is now up to eleven.
A redesign has been applied to the front grille as well as the rear bumper bar, and the Clio now packs full-LED Pure Vision headlights and C-shaped daytime running lamps, adding to its fresh appeal.
Equipment-wise, the 2017 Clio comes packed with extras like front parking sensors and a reverse camera, and an optional Handsfree parking feature for more premium variants. Renault offers three multimedia systems, namely the Media Nav Evolution, R-Link Evolution and the new R&GO system. Renault is keen to point out the Clio is the only B-segment vehicle to receive a BOSE sound system too.
The company will be offering four new body colours, Mars Red, Titanium Grey, Arctic White and Iron Blue, as well as promoting its personalisation program which allows buyers to tailor their vehicles. The Clio is also said to benefit from more premium materials carried over from more expensive models. The upholstery is new, with chrome trims and matte finishes applied throughout.
Since its introduction 25 years ago, Renault has produced 13 million Clio units, making it by far Renault's most popular car. An Australian entry for the new version is expected next year. Local specs and lineup details are yet to be announced.