When Texas-based American tuning company AMS – the guys that blew the record for most powerful and fastest Nissan GT-R with their 1860kW, 7.44-second quarter mile beast – start talking about Focus RS modifications, the performance car world takes notice.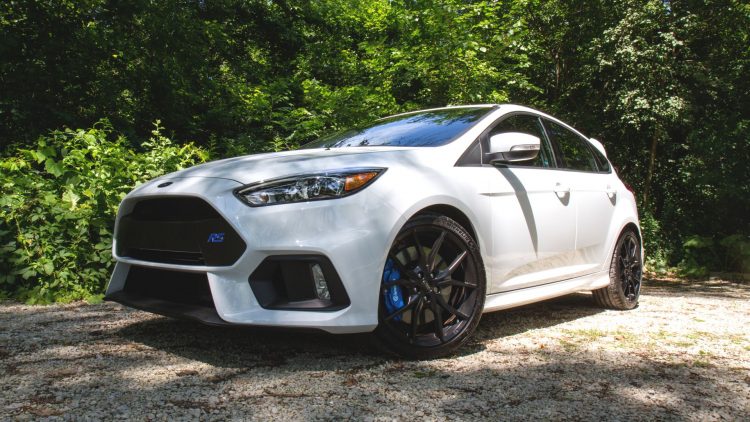 The Focus RS is a missile to begin with, with a 0-100km/h time of just 4.7 seconds thanks to 257kW and one of the best all-wheel drive systems ever made. That's before we talk about the 'RS500' rumours, which point to a more hardcore version, or the three-stage tuning package in-house tuner Mountune has in store. But if the AMS Alpha Omega GT-R is anything to go by, it will be in another stratosphere once the good ol' boys get their hands on it.
An AMS guinea pig RS has been treated to some Michelin Pilot Super Sport tyres, with plenty of carbon fibre engine parts such as the intake, an upgraded intercooler, 3.0-inch titanium exhaust, plus the same type of turbocharger as featured in the AMS GT-R; a Garret GTX. This will all be handled by a Cobb Acesport ECU while the engine will cop a rebuild with Manley rods.
The result should be nothing short of biblical and probably the most hardcore test of the RS's chassis to date. AMS stated:
"Recently we've been releasing some new parts for the Mitsubishi Lancer Evolution X such as a titanium exhaust and new 2.2L Stroker Engine so things are already ramping up for this segment. In addition some of our Volkswagen Golf R parts are weeks away from release so things are really heating up here for the AMS brand."
We can't wait to hear more about this monstrosity and we'll be sure to share it with you as soon as it comes to hand.