Some more details are starting to come through regarding the all-new 2016 Volvo S90 large luxury sedan, following an exterior glimpse which surfaced in the form of an S90 scale model last week.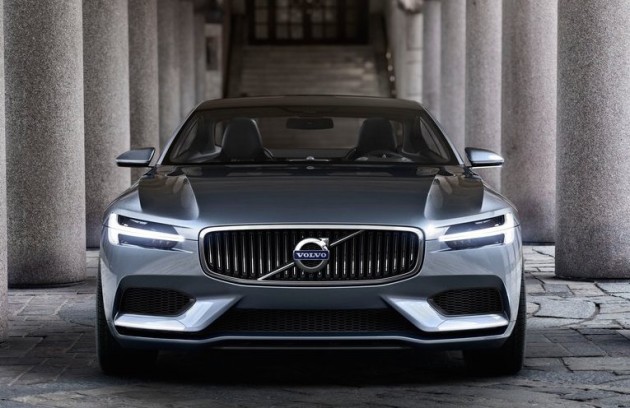 According a recent Automotive News report in the US, the new model will be unveiled at the 2016 North American Auto Show in Detroit in January. This will be the public's first look at the car, although an online reveal is likely to take place just beforehand.
It's understood Volvo is wanting to preserve its budget and thus opted not to go for a Frankfurt debut with the new model, despite the European event being regarded as one of the very biggest on the auto calendar.
For the new model, Volvo is set to move the S90 up more than a few notches over the outgoing S80 in terms of design and technology. The Swedish company will be looking to tackle the likes of the BMW 5 Series and Mercedes-Benz E-Class with much more ammunition this time around, offering smarter safety tech and chic Swedish design.
Volvo wants to boost its overall annual sales by 70 per cent by 2020, to 800,000, and as such is planning to release a number of all-new models. One of the first was the new V40, followed by the recently-launched XC90 which was the first vehicle to be built completely from scratch under the Chinese Geely Holding Group takeover from Ford.
During a media briefing at the company's headquarters in Sweden, Alain Visser, sales chief, admitted the new S90 will be the "most challenging" new model to launch over the next few years. It's being developed at the pointy end of an US$11 billion investment plan.
As part of the plan, Volvo is said to be considering a small SUV to compete with the likes of the Audi Q3 and Lexus NX. At the moment, the smallest SUV the company offers is the XC60, which is a mid-size vehicle. It also offers the V40 Cross Country, but it's only a slightly lifted version of the V40 and more of a crossover. Volvo CEO Hakan Samuelsson said,
"If you would pick some models being the most important to Volvo, it's the SUV segment, which is growing rapidly, and you need a smaller one, of course."
In terms of the new S90, we can expect an array of advanced technologies, potentially including almost completely autonomous driving capability, as well as traffic interaction and road-reading intelligence.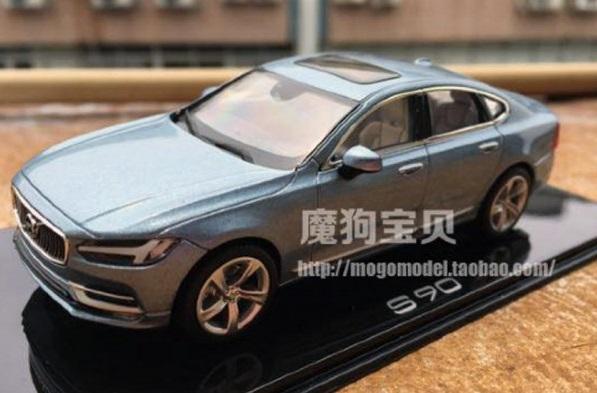 The design, as we've already potentially seen in scale model form, will be inspired by the Concept Coupe of 2013 (pictured at top), and take the theme of the new XC90 with Thor-style hammer LED headlights, a pronounced front grille, and a high waistline. Inside is also likely to be similar to the XC90, with peaceful Swedish design elements and soft tones and materials.