Some of the more astute (read; obsessive) car nerds may have noticed the current fifth-gen Toyota HiAce van has been on sale since 2004, and it is the only cab-forward van offered by a mainstream manufacturer in Australia.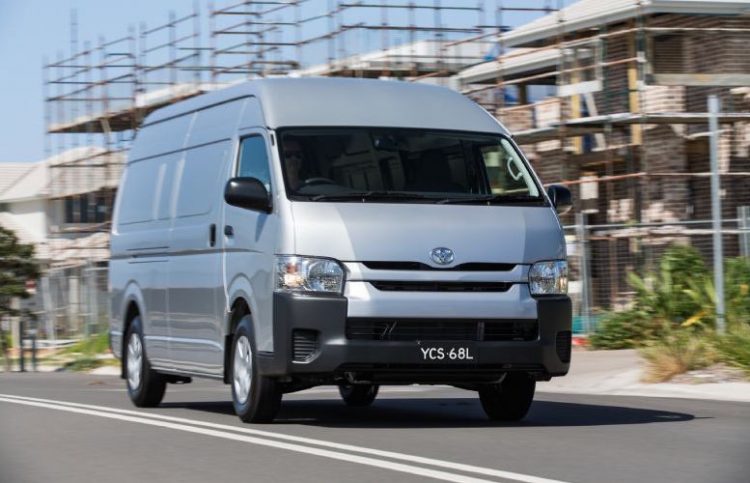 Some would argue it is well overdue for a redux, like its HiLux brother recently underwent. Japenese publication Carsensor says the sixth-generation HiAce will debut in 2018, but instead of having the driver and passenger sitting over the axle and the engine underneath them, it could adopt a more conventional layout like the Ford Transit and Renault Trafic.
This may annoy fans of cab-over vans, but with tightening safety regs the world over, this could future-proof the next HiAce in the event it enjoys a similar life cycle of its predecessors. Dimensions are expected to be 4790mm in length, 1800 wide and 1965mm tall with the potential for LWB options.
Powertrain-wise, the petrol option is set to be the 2.7-litre that has done service for years in many of Toyota's stalwarts such as HiLux, while the 2.8-litre turbo-diesel seen in Prado and the latest 'Lux is expected to make the jump to the van, including its slick six-speed manual.
Despite its age and (now) unorthodox layout, the HiAce continues to dominate the van segment, with 6922 sales and 37 per cent market share to date this year (VFACTS, November 2016).