Police departments all around the world, if you want to really catch people's attention, try taking a few notes from a recent video published by the Dubai police department.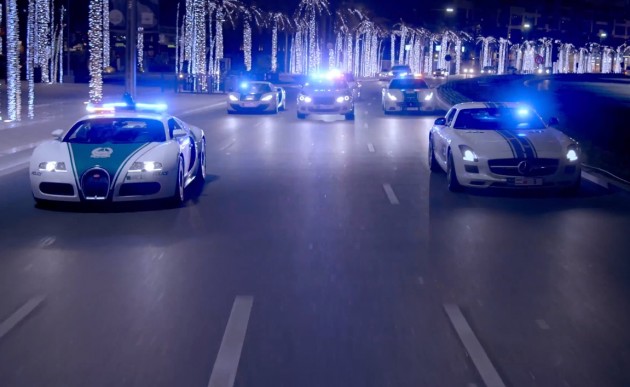 In what looks more like an upcoming Fast and the Furious trailer on steroids, the Dubai police department has sent out a clear message to road users in the Arab Emirates; they've got the goods to catch up to you.
The video showcases a quiver of supercar and hypercars that would make Arab royalty blush, and was shot on location in Dubai in stunning 4K resolution.
With its origins going back to 2013, where the Dubai police department decided the most appropriate new car for the fleet was a Bugatti Veyron. A few months later, the department must have known they blew the budget a bit, so went for the reasonably priced Lamborghini Aventador.
The fleet now features the likes of a Ferrari FF, McLaren MP4-12C, BMW M6, Aston Martin One-77, Mercedes SLS AMG, Nissan GT-R, Bentley Continental GT, and a Mercedes G 63 AMG.
Interestingly, the Dubai police department is also the proud owner of a Quadski – a hybrid of a quad bike and Jet ski – a Segway SR-3 three-wheeler, and a Renault Twizy electric city-car.