A 1-of-799 Ferrari F12tdf special edition seems to have spontaneously combusted on the autobahn in Germany, burning the supercar to an absolute crisp.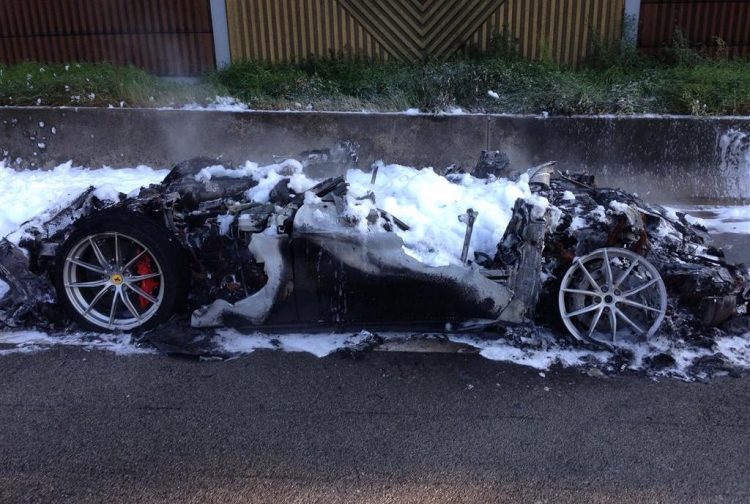 The cause of the fire hasn't been officially identified, but according to a German report the driver noticed smoke coming from the rear vehicle. The driver then pulled over to take a look before it went up in flames. Fortunately, there are no reports of any injuries, despite the devastation left behind.
Ferraris aren't exactly known to be fire resistant. You may remember the old 430 from a few years back which was subject to a large recall. Adhesives used from factory in the rear wheel arch area were blamed to be the cause of several fires which sadly destroyed a number of customer cars.
This is a particular shame for the F12tdf as it is just one of 799 ever made. Ferrari customers are only just starting to receive their orders now, which means this poor example was probably one of the first to hit the roads.
To refresh your memory, the F12tdf features a 6.3-litre naturally aspirated V12 that screams out 574kW of power and 705Nm of torque. It's able to accelerate from 0-100km/h in just 2.9 seconds. It's rear-wheel drive and is capable of revving to a mind-blowing 8900rpm.