Audi has sent out the first teaser of the 2019 Audi A1, confirming it will be available with a smart new digital instrument cluster and clever touch-screen interface.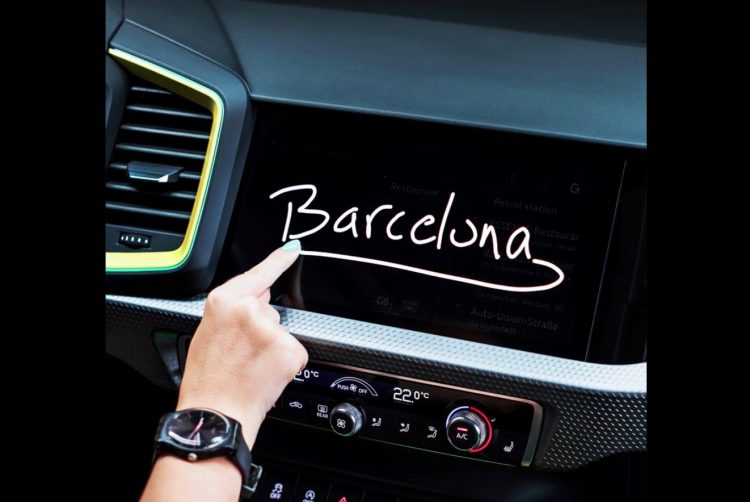 The company used its Facebook page to send out a video teaser (below) of the new digital touch-screen, confirming in the description the new model will come with a 'virtual cockpit', otherwise known as a digital instrument cluster.
It looks like the main screen for the dash will offer free-hand control, potentially allowing users to simply spell out commands. The screen itself looks quite large as well, especially for the compact car segment where the A1 competes.
Down below that you can clearly see regular dial controls for the climate system, which means Audi isn't going to be introducing another screen for the climate control like in other modern Audis. There also appears to be some driving controls further down, such as switchable stop-start and stability control.
At this stage it's unknown if these features will be standard on all models or simply available for some and standard on the higher-end variants. We'll have to wait and see to know for sure. Our bet is the virtual cockpit will be optional on the lower models.
Aside from the in-car stuff, the new model will switch to the more modern Volkswagen Group MQB platform that debuted under the latest A3 and VW Golf. The current model is still underpinned by the PQ25 toolkit, which is around 10 years old. With the new platform we can expect improvements in every area.
External dimensions will probably grow slightly helping to open up more passenger space, while lightness in the right areas and a stiffer foundation should help to enhance driving dynamics drastically.
Given the new model will be produced in Spain, we're guessing the official reveal will take place in Barcelona, as depicted on the touch-screen. We'll keep you updated.