Aston Martin has posted record revenue and profitability with its annual sales results for 2017, with the last quarter of the year being Aston's best-ever quarterly result.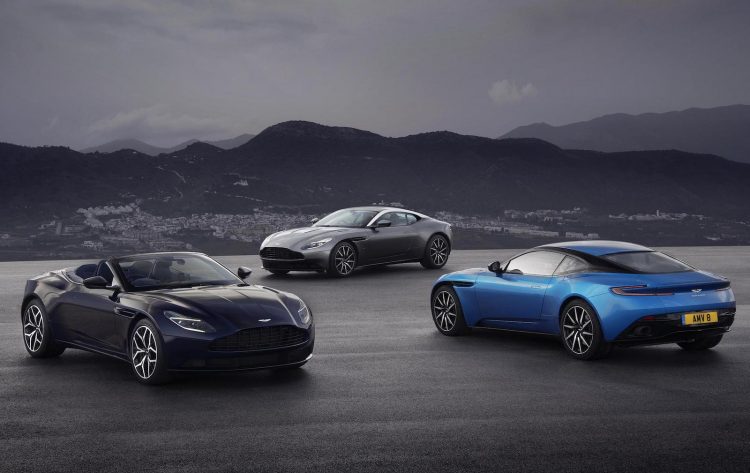 During 2017 Aston Martin sold 5117 cars, up an impressive 58 per cent on the 3229 units it sold during 2016. This, in turn, resulted in its highest-ever revenue of £876 million, up 48 per cent on 2016. Pre-tax profit also rose to £87 million, up from its £163 million loss in 2016.
The biggest drivers in terms of market demand were North America, UK, and China, with demand for the DB11 being the main contributor to the record results. Dr Andy Palmer, Aston Martin president and CEO, spoke about the results in a statement, saying:
"In 2017, we delivered record revenue, full-year profitability and positive free cash flow. The financial turnaround of Aston Martin is now complete, which enables us to drive further improvements across the business as we maintain our new launch schedule and continue delivering on the Second Century Plan."
Under the Second Century Plan Aston Martin is planning to increase its production footprint with a new plant being constructed in Wales. It's due to open in 2019. It has also recommenced production of bespoke models at Newport Pagnell for the first time in 10 years.
This year is expected to see continued success, with the arrival of the new V8 Vantage set to really push the sales numbers. Aston Martin is also planning to launch an SUV/crossover, dubbed the DBX, later this year. It will compete with the likes of the Bentley Bentayga and upper Range Rover models as well as the upcoming BMW X7 to some extent.
In Australia, Aston Martin sold 144 vehicles during 2017. This is up an impressive 25.2 per cent on the 115 units it sold during 2016. Unfortunately we can't tell you which models were the most popular due to VFACTS reporting, but we'll assume the DB11 was a key driver considering it is one of the only new models on sale.