What's better than a Jaguar XJ220? How about a 1990 Jaguar XJ220 prototype like this example recently found on eBay. It is known as the second and only existing prototype around.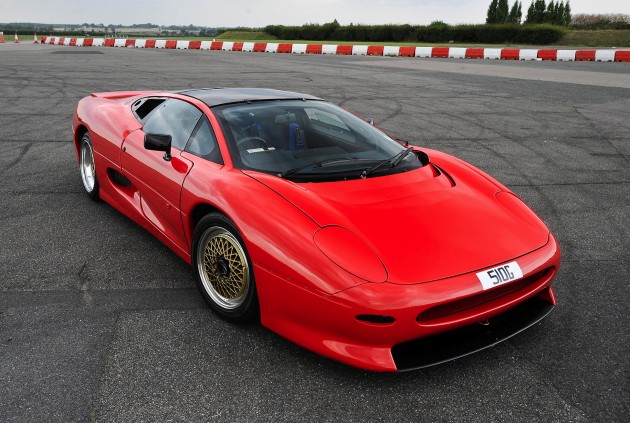 According to the ad, this ultra-rare 1990 Jaguar XJ220 prototype features a Heidigger 3.5-litre twin-turbo engine – an engine that is also used in Jaguar XJR-11 race cars.
Like the production model, it features an all-wheel drive system and offers a top speed beyond 322km/h (200mph). The special prototype also features the build number XPO102 and sits in a bright red colour scheme.
Even though the prototype shares much of the design as seen on the normal production XJ220, this version is quite different. It's smaller and gets a slightly sleeker and more aggressive front end and spoiler.
The seller's asking price is just US$800,000, Buy It Now. Seems fairly inexpensive for an extremely rare supercar. Head over to the 1990 Jaguar XJ220 prototype eBay ad for more details.
As some added memorabilia for the Jaguar XJ220 prototype, the seller has also included an early video of the XJ at the Nurburgring back in 1991, featuring Princess Diana. Click play on the video below for a bit of a history lesson.