Bentley CEO Wolfgang Durheimer has confirmed that the Crewe-based ultra-luxury car manufacturer will be rolling out plug-in hybrid variants of every car in its portfolio.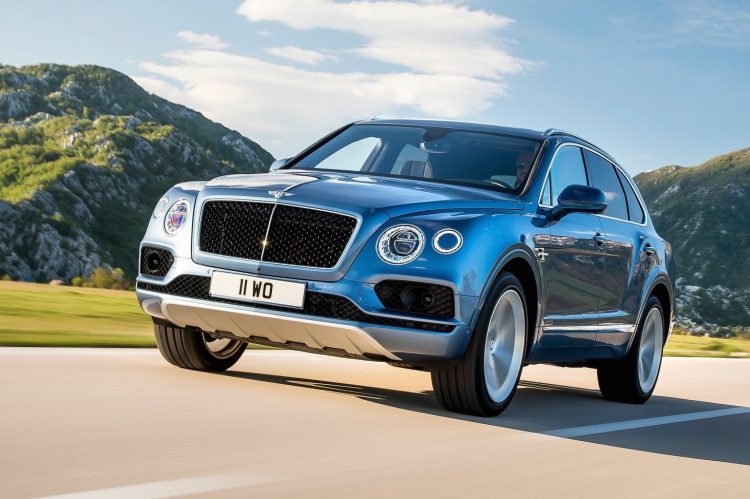 According to an Automotive News report, the first car to receive the powertrain will be the Bentayga SUV in 2018. It already holds the title as the tradition-steeped marque's first SUV, first diesel-powered car and soon first PHEV.
Next is set to be the all-new Continental GT due later this year, on the Porsche-developed MSB architecture. Durheimer promises these cars will use a V6 with around 500hp (375kW), or similar power to the V8 variants. In all likelihood, they will use the Audi-developed twin-turbo 2.9-litre V6 that is also doing service in the Porsche Panamera and expected in upcoming Audi RS models.
This leaves the Mulsanne. It is unknown if it will adopt the same powertrain, or opt for a bespoke V6 engine befitting its position in the range as the most traditional model. The Mulsanne is said to receive an all-new engine at the end of the decade, putting the venerable L-series 6.75-litre V8 out to pasture.
Speaking to the 2017 Automotive News World Congress in Detroit, Wolfgang Durheimer said the firm opted for a PHEV solution rather than an electric one, saying:
"PHEV sometimes is mentioned as a transitional technology – it will be out of our way pretty soon. From my point of view, plug-in hybrid technology provides the best of two worlds. To cover long distances and to make it from one city to another – and you travel long distances in the U.S. – I think the combustion engine will follow us for a long time."