Aston Martin vehicles could soon be powered by AMG engines, according to the latest reports. Investindustrial, a company with close ties to Mercedes-Benz and AMG, recently bought 37.5 per cent of Aston Martin.
Investindustrial is a former owner of Ducati. During the period when the company owned Ducati, it was also known to have a close relationship with AMG. According to a recent Autocar report in the UK, that relationship still exists.
An unnamed source from Mercedes-Benz apparently said Investindustrial rang them to ask, if it bought Aston Martin, would Mercedes-Benz be interested in providing technology.
"We know these guys. They were behind Ducati and we had a very closely knit marketing deal with them. They rang and asked if they won the bid for Aston would we be interested in being a technology partner."
This of course has spiked rumours that future Aston Martin vehicle may rid the current 5.9-litre naturally aspirated V12 and indeed adopt an AMG-sourced item. The source added,
"It would be more than just drivelines. If you look at Aston products today, it is clear that they need not only new drivelines with increased performance and improved emissions but also electronic architectures."
Mercedes-Benz and AMG certainly have the goods for Aston, including a range of V8 and twin-turbo V8 engines, as well as a 463kW twin-turbo V12, which would go down nicely.
The most powerful Aston currently on sale in Australia is the DBS (full DBS Carbon Edition review here), which has 380kW.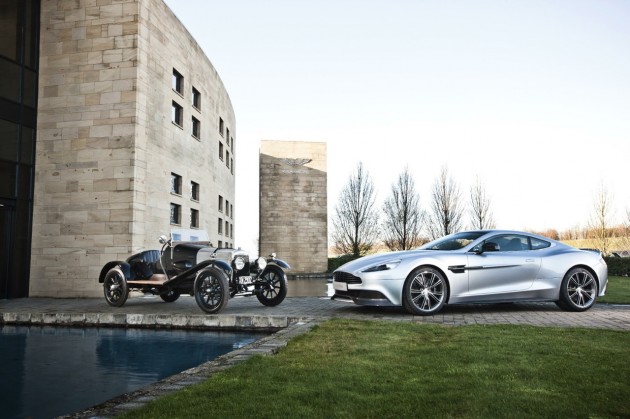 In other Aston Martin news, the company will be celebrating its 100th birthday next month, and is planning a range of events at its headquarters in Chelsea, UK. Highlights include speeches, and a special showcase of an original 1921 Aston Martin A3 prototype – the oldest surviving model.