Ferrari has announced it has "blocked" all possibilities of the new Lancia Stratos one-off special going into production. Yes, it would have been an expensive Stratos if it did make it into the showrooms but it's still a sad day for all.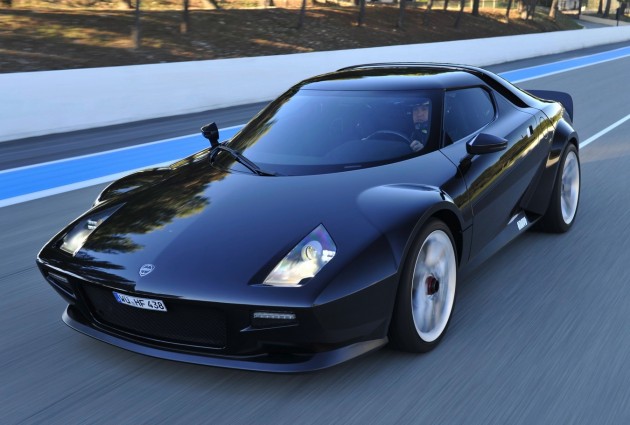 You may remember the one-off New Lancia Stratos from our previous report. It's basically a modern take on the original Stratos classic but it was commissioned by a, presumably, very rich German businessman named Michael Stoshek who injected any amount of funds required into Pininfarina, Fiat and Ferrari to get a new model up and running. There was a lot hype surrounding the car, with spy photographers going nuts over the early prototype version.
In a recent statement posted up on a New Lancia Stratos website, Ferrari has shown stern orders to all associated parties who helped develop the re-creation though, including Italian design house Pininfarina and Fiat's parts suppliers. The statement said,
"Despite Ferrari president Luca di Montezemolo's excellent assessment of the New Stratos after his test drive at Fiorano, Ferrari does not consent to construction of the planned limited run by either Pininfarina or any other Ferrari-dependent suppliers."
When the one-off Stratos was unveiled, up to 40 keen buyers were said to have basically thrown money at the thought of snapping up a possible limited edition version. This brought about plenty of hype and speculation that Fiat (owners of Ferrari) and Ferrari were going to put some into production. In a kind of typical Ferrari F1 style "Fernando is faster than you, can you confirm you understood that message?"-style of instruction, Ferrari also said,
"Creation of additional vehicles seems possible only via companies that are not dependent on Ferrari."
In other words, there will be no new Lancia Stratos going into production any time soon. It's a shame, because if a production version was to be based on the one-off, it means it would have been built on a Ferrari 430 Scuderia platform, using the same rear sub-frame, transmission and incredible 4.3-litre 375kW V8 engine.