Toll Holden Racing Team driver James Courtney recently offered five-time 500cc Motorcylce World Champion Mick Doohan a drive in his HRT T2 V8 Supercar at Queensland Raceway. While it's not the first time an Aussie 500CC World Champion has driven a V8 Supercar (that'd be Wayne Gardner), Mick Doohan happily took up Courtney's offer to have a play in one its cars.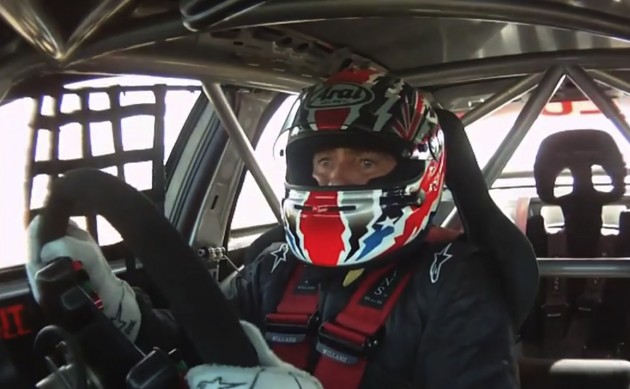 Doohan seemed to know his way around the 600hp HRT Commodore, giving it plenty of stick around Queensland Raceway and pounding through the gears.
In the end, Doohan says the drive was a lot of fun mentioning a few "loose" moments. Is the World Champ up for a V8 Supercar drive in the future? Not quite, Doohan said,
"I think I'm a fair way away from going 'let's go racing'."
Good on ya, Mick. Nice driving.