Ford is recalling its latest Ford GT supercar due to a potential fire risk. At least one has already spontaneously combusted, causing an investigation.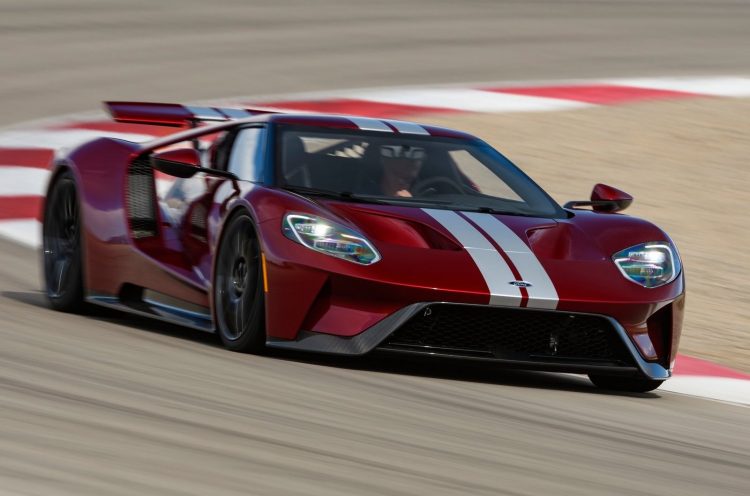 In a recent statement, Ford USA said it is recalling approximately 200 of its new Ford GT supercars, built between December 20, 2016, and July 31, 2018. More specifically, about 194 vehicles are affected, of which 176 are in the USA.
The recall is being issued because one example in Germany caught fire in June this year. After an investigation, it was found that the hydraulic rear wing could leak and drop oil onto the exhaust. And we all know what could happen when a flammable liquid comes in contact with a very hot exhaust pipe; fire. Ford said:
"In affected vehicles, hydraulic fluid may leak from the valve block assembly located underneath the rear wing onto the exhaust and may cause a fire. Ford is aware of one fire that occurred in Germany with no injuries. Ford is not aware of any accidents or injuries as a result of this condition."
Production of the new model was supposed to be capped at 250 units per year. However, it's understood Ford only produced around 138 examples in 2017 due to various delays. It's believed the recall affects nearly all examples built so far.
Ford is planning to build 1000 examples in total, after initially announcing only 500. The vehicle has so far only been offered to buyers after passing successfully through an application process, and it's understood some buyers have had to sign an agreement that restricts resale for two years after purchase.
Dealers will inform buyers of affected vehicles, asking them to bring the cars in for a software update to eliminate the possibility of pressure buildup in the assembly. It says some vehicles will also be fitted with o-rings and a check valve.