A new rendering by enthusiast forum Bronco6G has set a standard for the 2020 Ford Bronco revival that Ford may have a hard time meeting, following Ford's confirmation of a new version being in the works.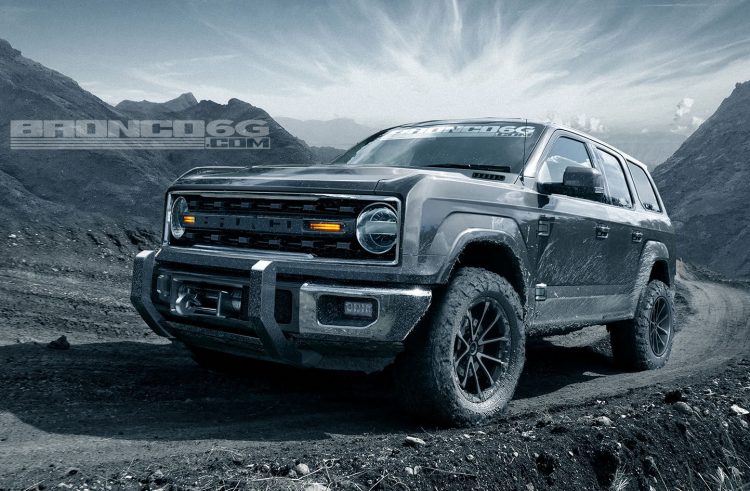 Ford made a utilitarian concept in 2004; a compact, taut two-door that never saw production. Last year, Bronco6G's rendering experts created a three-door retro masterpiece, before Ford announced the Ranger and Bronco will be returning to America, based on the T6 platform.
Since then, a Reddit AMA author claiming to be a Ford designer revealed several details about the car. He intimated that the Bronco will benefit from front and rear live axles to match arch-rival Wrangler's off-roading prowess, but crucially, that it would be foor-door only. These new renderings appear to take this information on board.
The new foor-door rendering has a removable roof, similar to that described in the AMA, but keeps the rugged, chiseled looks of the original two-door rendering intact.
Looking somewhat weathered in outdoor environments, in our opinion the Bronco manages to be minimalistic with iconic retro touches that blend together well. We look forward to seeing the actual vehicle and hope it's as good as these pictures. What do you think? Tell us below in the comment section.