Audi is planning to rekindle the Quattro spirit by introducing an all-new Audi Quattro sports car, sources have revealed. It's understood the new model will hit showrooms as early as 2014.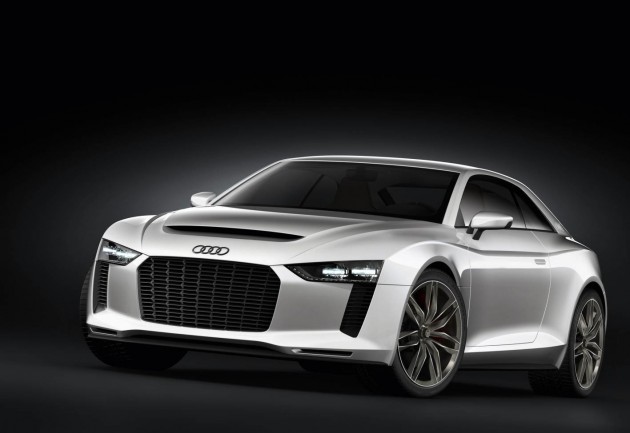 According to a recent Automotive News report in the US, sources have confirmed Audi is looking to reintroduce the Quattro sports coupe. It's believed the new model will be a limited run vehicle, inspired by the original and famous Quattro from 1984.
The original Quattro was a muscly sports coupe that was perhaps most famously known for its efforts in the now defunct, ballistic Group B Rally series. It featured a howling five-cylinder engine heavily boosted by a turbocharger.
Although the new model probably won't showcase the same recipe, it is expected to offer very serious performance nonetheless. Sources close to the matter say it will come with a tuned version of the company's 4.0-litre twin turbo V8 offering around 450kW.
The engine is said to be mounted to a modified Audi A5 platform, which would keep costs down, matched up to a seven-speed S tronic dual-clutch auto transmission with of course quattro all-wheel drive.
So how quick are they talking? There's word it will be able to keep up with an Audi R8 V10 supercar, partly thanks to an advanced Torsen all-wheel drive system with torque vectoring capabilities and a sport differential.
The sources, which are apparently from within Audi headquarters in Ingolstadt in Germany, suggest 0-100km/h could come up in under 4.0 seconds, with a top speed of 300km/h.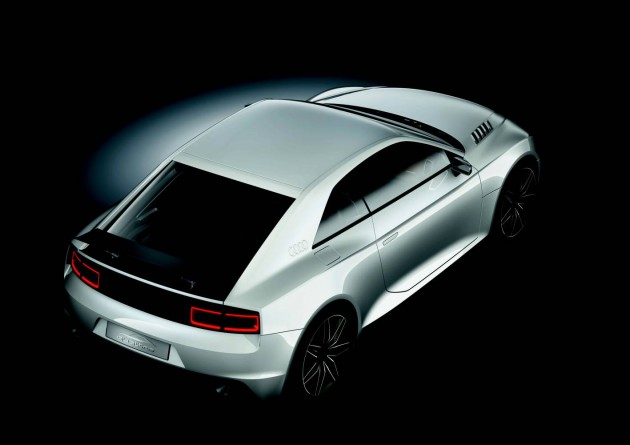 As for the styling, specifics haven't been revealed at this stage. However, Audi has previously shown a concept interpretation of a modern Quattro (pictured).
We could expect the production version to borrow a similar theme to the concept, with various panels made from lightweight materials to keep overall weight to a minimum. The shape may also mimic the original in some ways.
If the sources are correct, all will be unveiled at the 2013 Frankfurt Motor Show in September, with sales kicking off during the first half of 2014.