If you love driving and exclusivity then you'll absolutely adore the new BMW M4 CS. It's like BMW has taken the regular M4 (already near-perfect as it is), and gone on a rampage through the M Performance catalogue.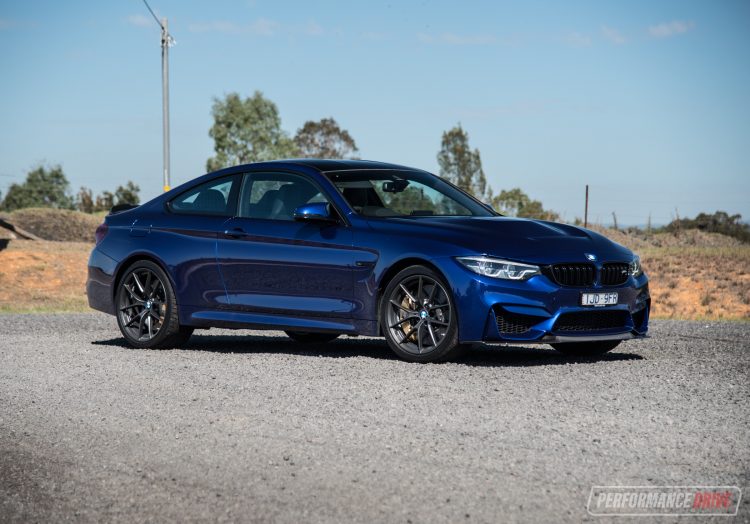 We think this is the coolest M car currently on the market, in the sense that it is the most appealing, and the one that will cause the most passionate envy among sports car fans. And this is because it puts driving at the primary focus, with styling and creature comforts put second.
That's not to say it's uncomfortable. BMW M has a proud history of transforming luxury sedans and coupes into track-ready monsters, while retaining plenty of the premium BMW heritage. It's just that the CS is a slightly stripped out version, with only the essentials for a big, long Sunday drive or day at the track.
So, on the outside you'll notice a subtle carbon fibre bodykit, with a front lip extension, a lip spoiler at the back, carbon roof, and a racing-like vented bonnet with the muscular 'power dome' rising up from the middle. There's also a set of light-alloy 19-inch front and 20-inch rear wheels – staggered wheel diameters are usually only seen on really hardcore supercars and race cars.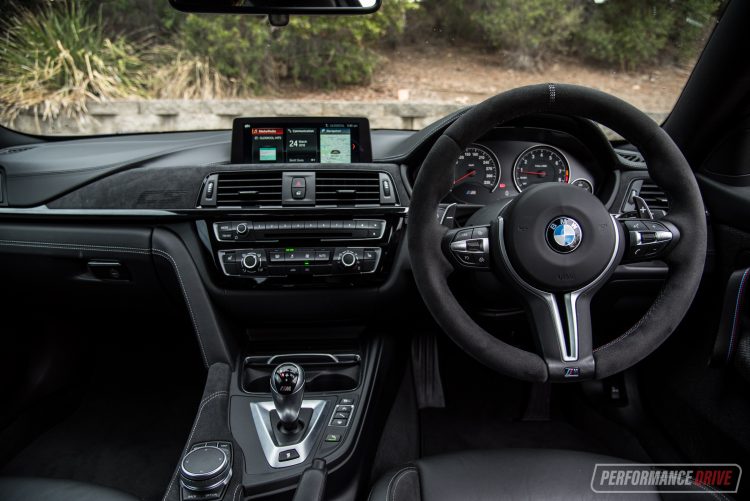 Inside, the usual door trims are replaced by a lightweight compound BMW calls "compacted natural fibre" (who doesn't want that in their life?), and most of the centre console is removed.
There's still some cup holders in the front, and the full iDrive6 infotainment system, and you can still drop the kids off at school thanks to the regular back seats. We should point out BMW Australia confirmed this week it will be introducing the four-door M3 CS later this year too, if you need more practicality.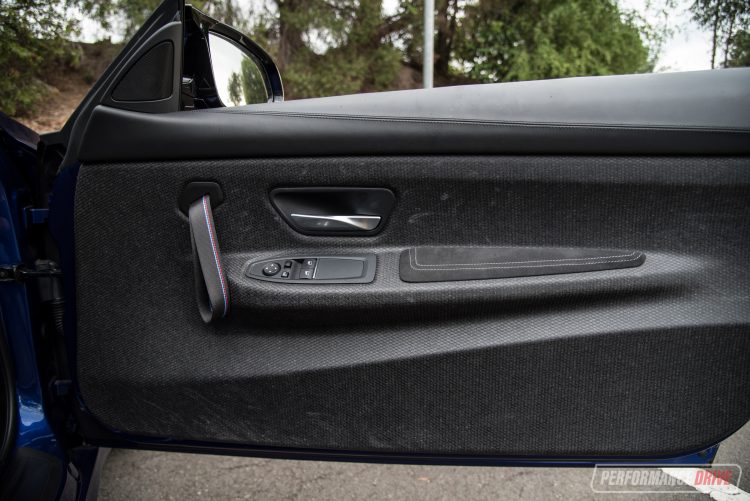 After you've finished dropping them off you can enjoy the barking and crackling inline six engine. BMW M has boosted it a little bit, so now it produces 338kW and 600Nm, and it breathes through a louder/freer-flowing exhaust system. A manual transmission isn't available, but that's fine by us, as the seven-speed dual-clutch auto is perfect for a car of this nature, and one that's this quick. How quick? BMW claims 0-100km/h happens in just 3.9 seconds.
Check out our first impressions video below for some insight on what it's like to drive. We'll be putting together a proper review and our usual 0-100km/h video in the coming weeks.