MINI Australia has launched a new entry-level model called the MINI One, which is the most affordable MINI since the brand debuted in 2002.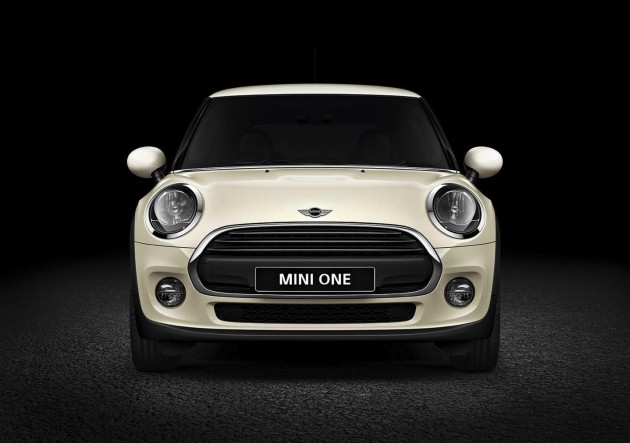 Designed to be just as funky and sporty as the regular Cooper in almost every way, the MINI One is simply a scaled back Cooper that replaces the previous Ray. It comes with more features, greater efficiency, and a lower price tag.
Starting with the engine, the One receives a 1.2-litre version of MINI's new three-cylinder unit found in the regular Cooper. Here, it produces 75kW of power and 180Nm of torque. Some would say this is plenty for a compact and fun little runabout.
Out on the tarmac the One can sprint from 0-100km/h in 9.9 seconds, or 10.2 for the auto version. In other words, it's reasonably swift for a car that's not setting out to tear up the tarmac. The upshot is an average fuel consumption of just 4.9L/100km (5.0L/100km for the auto).
Inside, the MINI One shares the same increased dimensions as seen in the rest of the new Cooper range. There's more shoulder and foot space, and a roomier rear seat. Carrying cargo is easier too, with 211 litres of capacity, up 51 litres over the outgoing model.
Although it is the entry-level model it does come with plenty of standard features, such as Bluetooth and USB connectivity, a user interface, auto stop-start and keyless go, and Dynamic stability and traction control with an electronic differential lock.
Kai Bruesewitz, general manager for MINI Australia, spoke about the new model, saying,
"The new MINI One Hatch embodies the same technical and quality advancements demonstrated in the rest of the new MINI Hatch range.
The improved performance, higher levels of sophistication and equipment levels as well as the attractive price will ensure the exciting MINI brand is on the shopping list of more Aussies customers."
The new model is available from MINI Showrooms now. Pricing for the complete range is as follows:
MINI One – $24,500
MINI Cooper – $26,650
MINI Cooper D – $31,800
MINI Cooper S – $36,950