Designers of the Elemental Rp1 have hit the wind tunnel in the hope of verifying the aero package as one of the world's best.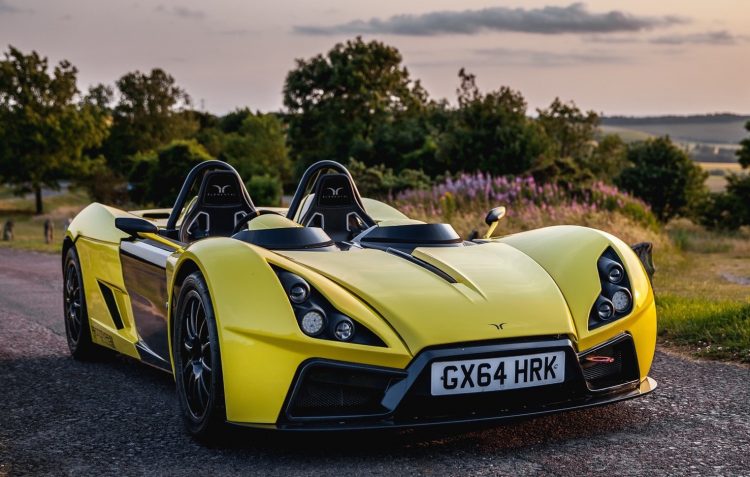 The results were confirmed by London Computing Solutions, with the Rp1's aerodynamic shape producing 400kg of downforce at 241km/h. Founder of the English-based marque John Begley described it as "the most advanced aerodynamics packages of any road-going track car".
Elemental is also keen to point out that this figure was set in the Rp1's stock configuration, meaning there's even more downforce to be had in a tailored track calibration.
The Rp1's heaviest variant weighs just 580kg, with the other tipping the scales at 539kg thanks to a carbon fibre construction. There's two powertrain options, with the choice of a tiny 1.0-litre turbo three-cylinder or 2.0-litre turbo four-cylinder, both derived from Ford EcoBoost units. Opt for the former and you'll get a 0-100km/h time of 3.2 seconds and a top speed of 233km/h, thanks to its 134kW push.
The four-cylinder 2.0-litre EcoBoost engine produces 238kW, which translates to a 0-100km/h time of just 2.8 seconds, and a top speed of 265km/h, with a similar power-to-weight ratio to the Bugatti Veyron. John Begley, founder and technical director of Elemental, said:
"The geometry of the aerodynamics has been designed so that we wouldn't need to use any upperbody spoilers or wings, which add incremental weight and drag. The Rp1's exterior shape is smooth and aerodynamic in design already, but coupled with the front splitter plus front and rear diffusers, we were able to apply the highly efficient ground-effect principles by engineering this complete system underneath the car."
Expect to see the Rp1 at its first ever public performance at the iconic Goodwood Festival of Speed, during the numerous hill climb runs.