As much as we don't want to perpetuate the rumours, some reports are saying Michael Schumacher is dead. The rumours have been quickly quelled by the Grenoble hospital though, where the former F1 champion is being treated.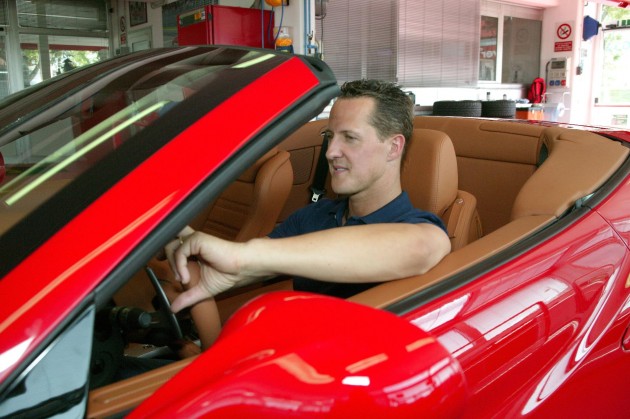 Schumacher has been in induced coma for well over a month now after suffering severe head injuries during a skiing accident in France in late December.
His condition has reportedly improved with some signs of movement, however, wild allegations are being made suggesting the worst-case scenario. The hospital has since told French news agency AFP that "the hospital denies that Michael Schumacher has died".
According to a recent Independent report in the UK, doctors are slowly bringing Schumacher out of his coma. His manager Sabine Kehm has confirmed the news. She said,
"Michael's sedation is being reduced in order to allow the start of the waking up process which may take long time."
Family and close friends of Michael remain by his side at the French university hospital. Fans all around the world are showing their support in various ways, including special marches taking place at the Spa-Francorchamps circuit where Schumacher made his debut F1 race back in 1991.