Jeep has released a handful of images of the 2019 Jeep Cherokee ahead of its North American International Auto Show debut in Detroit next month.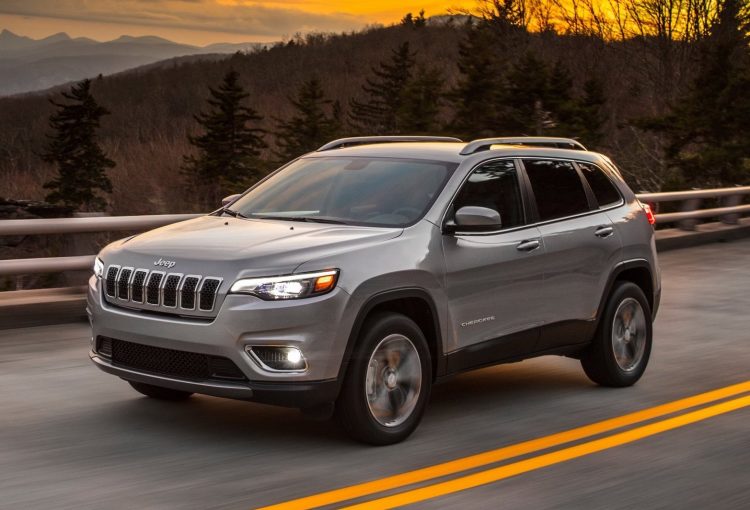 As suspected, Jeep designers have 'fixed' the squinted headlight design with the new Cherokee. The front end appears to be more cohesive now and more consistent with the rest of the details. A seven-slot grille sits in the middle, with a perched up cabin layout.
Around at the back it looks a bit like the new Compass, with fuller taillights and a kind of three dimensional profile going on that draws down from the rear windscreen, to the number plate area, and to the lower bumper bar.
No specific details have been released with the images. Jeep simply says the new model features a more premium design, and confirms it will come with more fuel efficient powertrain options. It also claims it is the "most capable mid-size sport-utility vehicle".
A likely engine option could be the company's latest 2.0-litre turbo-petrol four-cylinder. This unit recently debuted in the all-new Wrangler, where it produces 201kW and 400Nm. Powering the Cherokee should be no problem, considering the Cherokee would be lighter in weight than the Wrangler.
Another new engine that could be on the cards is the 3.0-litre turbo-diesel, also from the new Wrangler. In that it produces 194kW and 600Nm. This could supersede the current 2.0-litre turbo-diesel offered in the outgoing Cherokee that develops only 125kW and 350Nm.
The new Cherokee is one of many new models by Jeep that are on the horizon as the brand looks to regain some control of the SUV market segment. For a while there the Jeep Grand Cherokee was one of the most popular SUVs on the market in Australia, until a string of major recalls and poor service quality issues fired up. These are apparently on the mend.
By the looks of it there will be an off-road-ready Trailhawk variant joining the lineup. All will be revealed at the opening of the big show, on January 16.