Ford has issued a massive recall in North America affecting just under 830,000 vehicles, including the new Mustang, built between 2012-2015.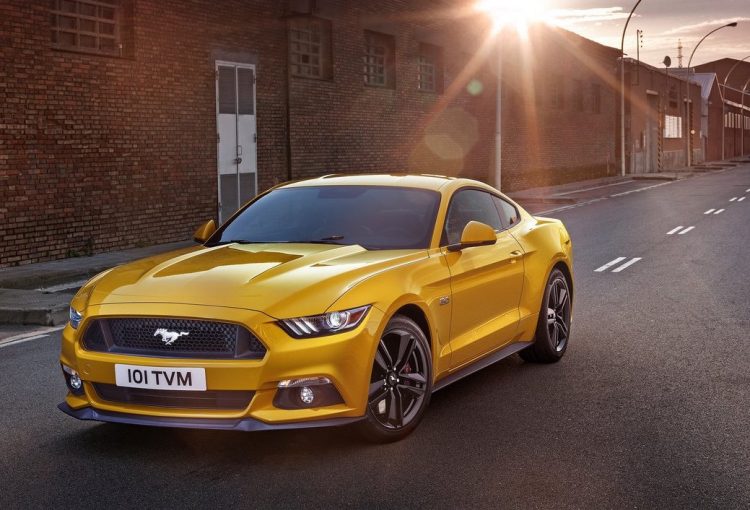 The recall is related to a potential problem with the door latch that could break under certain circumstances. According to Ford; "in certain situations where the door is able to be closed, the door may unlatch while driving, increasing the risk of injury". There has been one confirmed report of injury as a result of the door opening free from the body.
The safety recall has been isolated to the North American continent, where 766,682 vehicles in the US and 61,371 vehicles in Mexico are at risk. So far, Ford's Michigan, Louisville, Flat Rock and Valencia assembly plants have been mentioned in the recall notice.
The recall affects a wide range of Ford's vehicles, including the very popular Mustang, as well as the Transit Connect, C-MAX, escape, Focus and Lincoln MKC. As far as we know the recall does not affect Australian-delivered Mustangs, or those delivered to Europe.
Ford says that impacted vehicles will receive a fix, free of charge. It also says it is planning to ensure its customers are happy by launching a new customer satisfaction program for all Ford vehicles outside the scope of the recall.
The full list of impacted vehicles is as follows:
2015 Ford Mustang, produced between 28th May 2014 to 30th April, 2015
2013-15 C-MAX models built between October 19th 2011 through to January 31st, 2015
2012-15 Ford Focus models produced between August 1st 2015 through January 31st, 2015
2014-16 Transit Connect built between August 9th to February 1st, 2016
Lincoln MKC models manufactured between 4th December, 2013 through December 31st, 2015