Say hello to AMG's new beast, the all-new Mercedes-AMG GT S, soon arriving in Australia. This is the company's answer to high-end driver's cars such as the Porsche 911 and Jaguar F-Type R.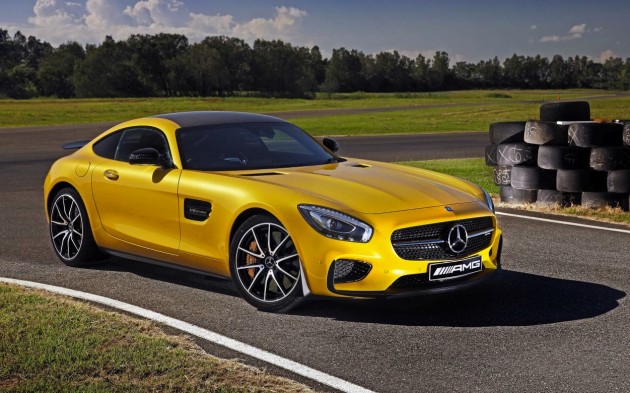 The GT is the second ground-up car Mercedes-AMG has made, following in the footsteps of the SLS AMG 'gullwing'. This is smaller and more agile for an even greater driving experience, with significant improvements in technology and efficiency.
Two versions are available overseas including the GT and the GT S, however, in Australia the German brand felt it was only necessary to bring over the top GT S version. Who's complaining?
Buyers aren't likely to be, that's for sure. The GT S is powered by a 4.0-litre twin-turbo V8 producing 375kW of power and 650Nm of torque. It's brutal enough to send the sleek coupe from 0-100km/h in just 3.8 seconds, with a top speed of 310km/h. It offers a combined cycle fuel consumption of 9.4L/100km.
Aside from the awesome engine, the GT S comes complete with a fully optimised chassis, suspension, brakes, forged wheels, and even a variable exhaust system with multi sound modes.
Mercedes-AMG says the GT is a comfortable and practical two-seat sports car with an "easily accessible luggage" area. The company said in a statement,
"It has everything you would expect from an authentic Mercedes-AMG sports car – from the characteristic styling and thoroughbred motorsport technology to the optimum weight distribution. The drive system tailored consistently to driving dynamics perfectly complements this set-up."
The new model will officially land in Australia and New Zealand in July. Prices in Australia start at $295,000 (excluding on-road costs).